Exclusive: Bristol City Council links to firms working in scandal-plagued Qatar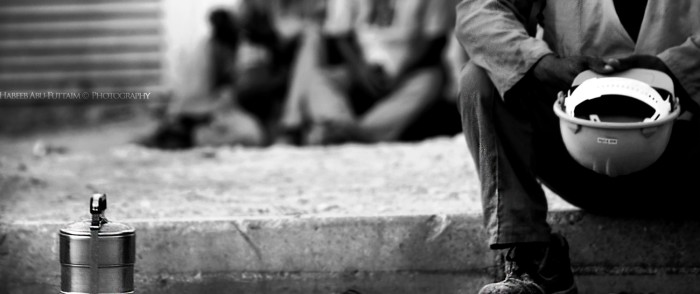 Photo: Flickr/Habeeb-Mohammed-Abu-Futtaim
The Bristol Cable can reveal that Bristol City Council has contracts with two companies that also operate in the scandal-plagued construction sector of Qatar where human rights abuses are rife.
Lucrative contracts in both Qatar and Bristol!
In Bristol:
Aecom is working with Bristol City Council and the West of England Local Enterprise Partnership as the construction consultant on the £80 million Bristol arena. Between January and August 2014, Bristol City Council paid Aecom £159,029.50.
Halcrow, part of CH2M Hill, was paid over £1.7 Million by Bristol City Council for a number of services between January and August 2014. This included project management support for the Temple Quarter Enterprise Zone development.
A partner of EC Harris, a multinational construction consultancy firm, has a seat on the Bristol Property Board, chaired by Mayor George Ferguson.
In Qatar:
CH2M Hill won a £5bn World Cup programme management contract to oversee the construction of sports facilities in the Gulf state. It is also lead consultant on the $45bn Lusail City development.
EC Harris has won a role on the construction of a £6.3bn metro system in Doha. It is also project managing the latest phase of the £550m Hamad Medical City.
Aecom and Halcrow, both with offices in Bristol, are working with the council on the Bristol Arena and Temple Quarter Enterprise Zone, respectively. Multinational consultancy firm EC Harris also has links with the council with a partner of the firm as a stakeholder on the Bristol Property Board, chaired by Mayor George Ferguson. All three companies are also working on multi-billion dollar projects in the Qatari construction sector.
According to the Qatari government's report into the sector as whole, 964 construction workers died in 2012 and 2013. A report by the international law firm, DLA Piper details that many of the workers died from unexplained sudden illnesses.
Under Qatari law, all migrant workers are bound by the Kafala system, a law requiring all labourers to have an in-country sponsor, usually their employer, who is responsible for their visa and legal status. Criticized by groups including Amnesty International and the International Labour Organization, the system creates opportunities for exploitation, with employers "abusing workers, subjecting them to forced labour and withholding pay" says Nicholas McGeehan, the Qatar researcher at Human Rights Watch.
Nick McGeehan, told The Bristol Cable that "exploitation is the norm in the (Qatari) construction sector…It's not as though there are a few bad apples at the bottom behaving badly."  Kafala is "a system that facilitates serious abuses like forced labour, trafficking and slavery. We're talking about some of the most severe human rights abuses out there in a sector where all the big construction firms are operating."
4,000 construction workers are expected to die in the oil-rich Emirate in the run up to the World Cup, according to the International Trade Union Confederation.
Multinationals are at the top of the supply chain, and therefore aren't directly employing migrant workers. Labourers are instead employed by the thousands of locally owned and operated subcontractors.  Through these middlemen, migrant workers on projects managed by multinationals, Aecom, CH2M Hill and EC Harris, are bound by the controversial Kafala law.
However, the United Nations Guiding Principles on Business and Human Rights states that businesses should have in place a "human rights due diligence process to identify, prevent, mitigate and account for how they address their impacts on human rights."
Nicholas McGeehan reaffirmed this point saying, "If they're not checking the labour supply chain, then they cannot say with any degree of certainty that there is not forced labour in their supply chain… They do have a responsibility to ensure that no one in that labour supply chain is being exploited."
EC Harris responded to The Bristol Cable by reaffirming its commitment to health, safety and welfare standards. It said: "We are concerned by the reports of poor conditions experienced by some migrant workers in Qatar, and fully support the authorities' response to improving labour conditions in those camps affected."
However, McGeehan said "unless these companies are doing their own regulation, then it's quite possible that workers' on their sites are enduring abuses."
To find out, The Bristol Cable asked Aecom, Halcrow and EC Harris whether they do in fact inspect their labour supply chains. We asked if they:
1) Check the health and safety standards of work-sites related to their operations
2) Inspect every single subcontractor
3) Check that migrant workers' passports aren't being confiscated by subcontractors
None of the companies responded to our email requests for comment.
We sent three separate requests for comment to Bristol City Council departments. The issue has been referred to the Freedom of Information team.