In other news….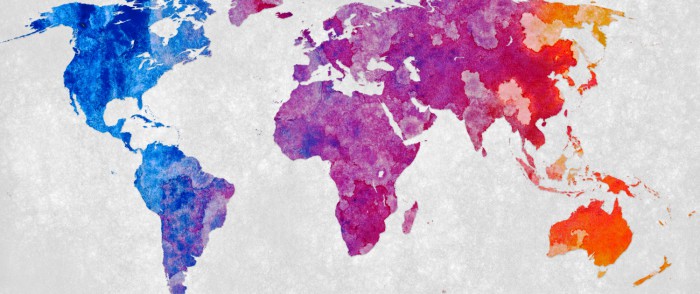 A short round-up of interesting events taking place around the world.
By Maria da Silva
Spain
Tens of thousands of Spanish families have had their houses repossessed since the financial crisis. In the context of an estimated 130,000 empty homes in Seville alone, many occupied buildings have been evicted by the authorities, whilst others continue to suffer from electricity and water supply cuts. However, in what's become known as the Coralla Movement, vacant properties have been retaken by affected people and the movement continues its struggle for housing rights.
Afghanistan
The Afghanistan Human Rights and Democracy Organization (AHRDO) has been running theatre projects using techniques that encourage the audience to come up with solutions to social issues together. Exploring issues of victimhood, particularly around Afghan widows, ideas and proposals have been taken to a lawyer who is making recommendations for new legislation relating to women's rights.
Italy
In recent years, small organic agricultural cooperatives have sprung up on the island of Sicily in in an effort to cultivate land previously confiscated by the Mafia. The mission of the Liberra Terra project is to 'give dignity to territories with a strong mafia presence through the creation of autonomous and cooperative farms.'
Bangladesh
Up to 1600 workers in garment factories owned by the Tuba Group in Bangladesh recently received overdue wages after an eleven-day hunger strike and the occupation of the employer's HQ last August . This followed the deaths of 112 workers in a Tuba Group factory fire in 2012.
Argentina
In 2003, a workers' cooperative movement emerged in Argentina with workers taking back factories mothballed by owners in the financial crisis of the early 2000s. Today the cooperative movement is still strong with worker-owners organising these businesses as successful democratic bodies.
United Kingdom
Following a local campaign against the third runway at Heathrow Airport, which would have seen a village entirely demolished, Grow Heathrow was established and continues to thrive on a piece of squatted land in the village of Sipson. The aim is not only to oppose the third runway but to also create and to 'build permanent and sustainable communities within threatened areas to offer and show a viable alternative to the bulldozing of green space, houses, lives, and histories.'
China
Residents of Xian Village in the city of Guangzhou in China have been protesting against re-development of their land since 2009. The protests have led to the downfall of the deputy mayor and ended a campaign of intimidation that sought to remove them from their land.
USA
In Jackson, Mississippi (one of the poorest states in the US), a network named Cooperation Jackson has been established to create an economy 'anchored by a network of cooperatives and other worker-owned, democratically self-managed enterprises'. Cooperation Jackson intends to develop a democratic economy on a wider scale to tackle inequality and exclusion in the city.
Brazil
Over the last decade, grassroots organization Grupo Cultural Afro Reggae has developed in a 'favela' (slum) in Rio de Janeiro, Brazil. They use music and dance to that promote Afro-Brazilian cultural traditions in an effort to move youth away from drug gangs and towards building a community around the arts.
South Africa
A movement of shack dwellers across South Africa, Abahlali baseMjondolo, are occupying and living on land to fight for better housing rights and public housing. Faced with continuing threats of violence and eviction, a member of this grassroots movement says "For as long as the government does not put the social value of land before its commercial value we will continue to occupy land. Land occupations are land reform from below."