Exclusive: £500,000 Green Capital conflict of interest?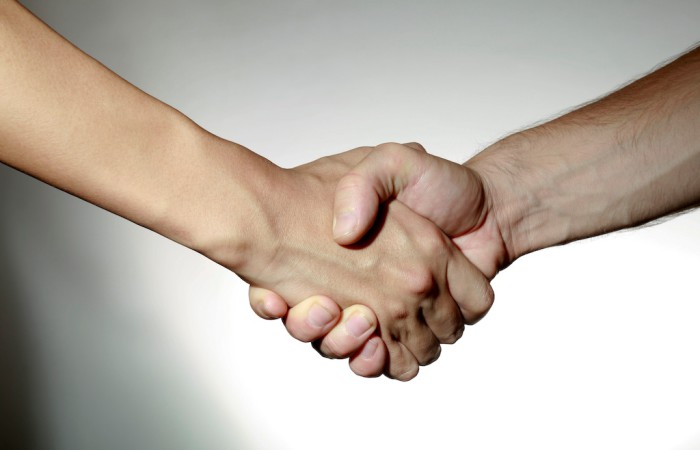 The Bristol Cable can reveal:
Almost £500,000 out of £1.35m of Green Capital grant money has been given to organisations with close links to the awarding body.
136 groups applied for funding, only 32 were accepted, 10 of which Bristol 2015 board members own, manage or work for.
Selection criteria have been kept secret from Councillors and the public.
Correction: Jane Stevenson (not Stephenson), Director of Bristol Food Network is not a member of the Bristol 2015 board. This has been removed from the calculation and article amended accordingly. This makes the total £459,948 NOT £509,948. Apologies for this mistake.
Bristol is set to be European Green Capital 2015 and preparations are in full swing. £1.35m of grants have just been awarded to local groups to "empower communities and organisations across Bristol."
However, The Bristol Cable can reveal that over a third of the £1.35m grant money being distributed by Bristol 2015 Ltd. has been earmarked for organizations which Bristol 2015 board members own, manage or work for. The finalised list of grant receivers is set to be made official on 24th December.
Andrew Gerrard, the chair of Bristol 2015 Ltd. board is also a trustee of the Centre for Sustainable Energy which will receive £99,000 from the strategic grants fund. Alice Ferguson, the Mayor's daughter, will receive £41,000 for her charity Playing Out. Fellow board member Malcom Shepherd also works as CEO of Sustrans which will be awarded £132,300. Jane Stephenson, also on the board is the CEO of resource futures which is set to receive £50,000. Beavis Watts sits on the Bristol 2015 board and also runs the Avon Wildlife Trust (£50,000) and the list goes on. In total £459,948  was awarded by Bristol 2015 Ltd. to organisations with direct links to its board members. That is 34% of the total fund of £1.35m.
Bristol 2015 Ltd. Board Members and Interests.
Andrew Gerrard (Chair)
Trustee: Centre for sustainable energy which received £99,048
Bevis Watts
CEO: Avon Wildlife trust, which received £50,000
Malcom Shepherd
CEO: Sustrans, which received £132,300
Jane Stephenson
CEO: Resource Futures  which received £50,000
Peninah Achieng-Kindberg
Progression Mentor: Princes Trust, which received £37,600
George Ferguson
Alice Ferguson (daughter) CEO: Playing Out CIC which received £41,000
Steve West
Vice Chancellor: Bristol UWE which received £50,000
It seems that many communities and organisations in Bristol, who also applied for grants, are set to lose out in 2015. How could this happen in a city brimming with community-based environmental organisations? To understand the scale of the problem we have to go back to when Bristol first heard it was to become Green Capital.
The making of Green Capital
In June 2013 Bristol saw off competition from Glasgow, Brussels and Ljubljana to be named 2015 European Green Capital. The EU awarding body said "Bristol impressed the judges… [it] has great potential to act as a role model for the UK, Europe and the world." The bid was put forward by the Bristol Green Capital Partnership – a volunteer organisation of over 700 businesses, charities and community groups, all pledged to create "a low carbon city with a high quality of life for all."
On the back of the successful bid, Danny Alexander announced in April that the Treasury was giving Bristol £7m of government funding to support it as European Green Capital. He promised that "the private sector will also match funding from the government." So far, and with just days until the New Year, this promised £7m of private sector funding has yet to materialise.
In December 2013 Bristol Mayor George Ferguson set up a private company, Bristol 2015 Ltd. using £1.2m from a council underspend. Marketer Kris Donaldson was put in charge. Mayor George Ferguson said at the time "We must raise millions for Bristol and the result of this work, led by Kris, should be thousands of local jobs further down the line." A board of directors was appointed for Brisol 2015 Ltd. comprised of Mayor Ferguson and the trustees,  and CEOs and directors of existing non-profit organisations in Bristol – many of these same organisations are now looking to enjoy a windfall of grant money.
The role of Bristol 2015 Ltd. is to attract private sponsorship, distribute £1.35m of Strategic Grants to local green organisations and to oversee the smooth running of the European Green Capital year. However Bristol 2015 Ltd. has been beset by controversy. Kris Donaldson stepped down from his high-profile job of Programme Director of European Green Capital 2015 in October after city councillors accused him and his team of 'not having a clear plan of action for the project'.
Donaldson's job was to "attract investment, business and tourism to the city, the region and indeed the country." But there is little evidence that the main corporate sponsors have contributed much in the way of actual funds to the process. Lib Dem Cllr Gary Hopkins stated on his blog that the "two 'largest sponsors' appear to be putting in zero cash and there is no public record of this." In a meeting on the 17th November councillors asked about transport company FirstGroup's contributions as a sponsor to Green Capital and were told: "discussions were being pursued with First around their fuel strategy; First had also given commitments around pursuing smart ticketing technology and cleaner vehicles in terms of emissions." Laudable goals, but hardly the "millions" Mayor Ferguson had hoped for.
Lack of transparency and accountability
However the main criticism levelled at Bristol 2015 Ltd. had been over its lack of transparency around the decision making process by which grants are handed out and its unaccountability to councillors and the public. Cllr. Hopkins explained to the Cable, "what's happened here is that a fair chunk of the money has been given across to Bristol 2015 Ltd. and we [the council] are told we cannot scrutinise it… we're not allowed to look at what its spending it on. We didn't have scrutiny of the decision making process."
The question people are now asking is why was Bristol 2015 Ltd. set up in the first place? Why did the mayor give millions of pounds of public money to a private company which has failed to attract sponsorship, is unaccountable to the council and which refuses the let the public see its books or even get a look at its decision making process? "I can't find a logical reason for setting up a private company in this case" admitted Hopkins, "the Mayor made that decision and we [the council] do not have the legal right to challenge it."
So why not just give the money to the Green Capital Partnership? The open, inclusive organisation that won the bid for us in the first place? Green Cllr. Gus Hoyt told me: "Because the Bristol Green Capital Partnership is made up of businesses and groups, many of which would be applying for grants themselves, it would be a conflict of interests if this group was awarding grants. We knew there'd be a huge level of scrutiny and we wanted to do it right from the get-go."
So there you have it; Bristol 2015 Ltd. was set up to avoid conflicts of interest.
In late September, Bristol 2015 Ltd. opened up the £1.35m pot, inviting local community groups to apply for Strategic Grants of between £25,000 and £50,000 to fund Bristol-based projects which "empower communities and organisations across Bristol." 184 applications were received before the November closing date representing 136 different organisations and totalling £8.1m of requested money.
The bids were then assessed by a team of 'sustainability experts' from Bristol 2015 sponsor KPMG, the multinational accountancy firm, (not accountable to the council) and the council's financial team before being handed on to an 'independent panel' who decided who got the money.
The results of this process were announced at a Council Cabinet meeting last Tuesday where councillors were presented with a list of organisations recommended for grants. At a previous meeting councillors had been warned by representatives of Bristol 2015 Ltd. that "The primary risk of Cabinet not agreeing the recommendations is there is a delay in the award of the grants which could have an impact in terms of reputational damage to Green Capital and the City Council both nationally and internationally."
The council cabinet, clearly not wishing to damage the international reputation of the city, waved the grants through.The minutes of this council meeting are the first time the bids and awards have become public and after scrutinising the paperwork a disturbing pattern begins to emerge.
The 184 bids submitted to Bristol 2015 Ltd. was whittled down to just 32 which were accepted. Out of these 32 successful bids 10 were from organisations with direct links to the board of directors of Bristol 2015 Ltd.
With no scrutiny of the decision making process it is impossible to say how Bristol 2015 and KPMG arrived at their conclusions. But many organisations with good ideas which would have benefited the city have lost out. These organisations will doubtless be very unhappy to learn that over 1/3 of the bids that were okayed by Bristol 2015 Ltd. went to groups which its board members also ran or worked for.
If Bristol 2015 Ltd. was set up to avoid conflicts of interest why has it been impossible for the council to see its books? Why was its decision making process been so secretive? Why did it accept bids from organisations associated with board members? And how does it justify spending almost half a million pounds of public money on those organisations?
To grass-roots environmental groups being squeezed out of existence by austerity, Bristol being named European Green Capital must have seemed like a godsend. Indeed, that's why they banded together under the Bristol Green Capital Partnership and fought to win the title in 2013. It seems now that many of those groups will be receiving nothing.
On its website Bristol 2015 says: "We will all be in the spotlight in 2015, to show what's possible when people come together."
The Cabinet's decision on the 16th is subject to a seven day challenge period and is therefore not ratified until the 24th, whether these revelations will be enough to stop that process remains to be seen.   What is certain is that groups who missed out on grant money and many Bristol citizens will be interested to see what happens to this public money.