A true story of a Bristolian fighting workplace injustice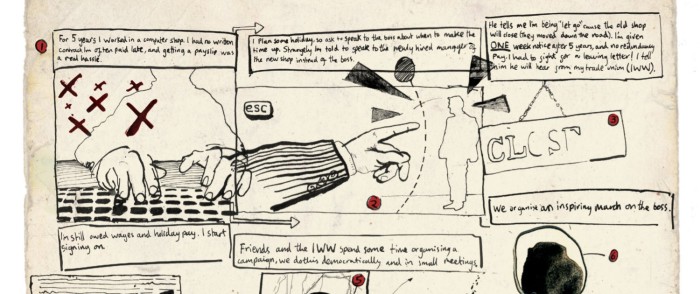 Related content
Urban growers are quietly laying the ground for a food revolution. Can it become a reality?
Growing fruit and veg close to home is better for our health – and could help keep us fed when climate change disrupts supply chains. Could doing more of it provide a secure, affordable, and sustainable way of meeting Bristol's needs?
Listen: Bristol Unpacked with Babbasa CEO Poku Osei on changing the system from the inside
In the wake of the recent murder of St Pauls teenager Eddie King Muthemba Kinuthia, Neil talks to Poku Osei from Babbasa who aim to empower young people from local income and ethnic minority households.
Turbo Island got tarmacked, was there a better alternative?
An outpouring of posts eulogising the wonders of Turbo Island poured forth on social media, bemoaning the loss of a "cultural icon". But what does it mean for Stokes Croft?
Listen: Skate or Cry by Jazlyn Pinckney
In this audio documentary, five women taking space in Bristol's skateboarding scene speak to Jazlyn Pinckney. Some have just picked up a board for the first time, others have been skating for decades.
Campaigners face uphill battle to save two BS5 pubs from redevelopment
From the Redfield residents trying to preserve a historic cinema to the Barton Hill activists just wanting to keep their last local, there are common frustrations for communities trying to hang on to the places that matter to them.
Could Filwood Broadway finally get the cash boost it needs?
The south Bristol high street might be getting a much-needed makeover. But locals say they should be consulted again because the plans are out of date.