Global Round Up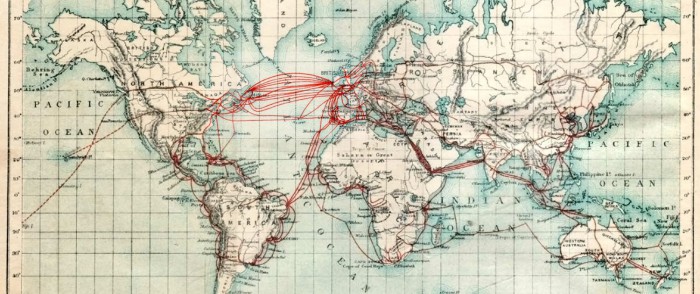 A short round-up of interesting events taking place around the world.
Australia
by Param Berg
Lock the Gate Alliance is a non-violent resistance movement born of the threat of the contamination and devastation of natural or farmed landscapes by invasive gasfields and fracking. Their greatest victory so far has been at Bentley, 16km outside Lismore, a small regional town in New South Wales, where up to 3,000 self identified "protectors" camped out from January to May 2014 and repeatedly stood ready at dawn to face down an expected special force of 800 drafted in police. The State government forestalled the confrontation with an eleventh-hour suspension of Metgasco's licence to drill, but a final court decision is yet to be made.
lockthegate.org.au, gasfieldfreebyronshire.org
North Korea
Defectors from North Korea to South Korea continue to send balloons containing leaflets and other supplies over the border to help free up information within the tightly controlled state. Human Rights Foundation have created a crowdfunding campaign in response to the alleged cyber attacks by North Korea on Sony that delayed the release of The Interview, a comedy depicting Kim Jong Un. The campaign is called Hack Them Back and aims to raise $250,000 to fund the sending of information into North Korea 'via hydrogen balloons, radio waves, and over the Chinese border on DVDs, USB sticks, and leaflets.' Human Rights Foundation will 'work with local defector-led groups based in South Korea to float, broadcast, and smuggle the materials into North Korea', according to the campaign website.
https://www.indiegogo.com/projects/hack-them-back
Syria
Women have risen to social and political prominence in Rojava, where an experiment in revolutionary living, or 'self-government' is underway. The majority-Kurdish autonomous state arose in 2012 after the collapse of the Ba'athist regime's authority following the Arab Spring. Despite continuing war with the Islamic State in the west, the people of Rojava have implemented a 'Third Way' of living, in rejection of both the old regime and Islamic militarism, in which gender equality and inclusivity are fundamental. In areas as diverse as education, farming and food production, residents of the three discontiguous areas that make up Rojava have implemented a bottom-up form of organising known as 'Democratic Autonomy', forming workers cooperatives and finding practical solutions to issues such as the scarcity imposed by Turkey's ongoing embargo.
https://rojavareport.wordpress.com
Canada
Following the collapse of the Mount Polley dam in British Columbia, in which 15 million cubic feet of toxic waste escaped causing one of Canada's worst environmental disasters, an indigenous group has taken a stand against mining giant New Imperial Metals. The Klabona Keepers, fearing the completion of the Red Chris Mine will lead to similar catastrophes in future, blockaded access to the mine in October 2014, disrupting access for two weeks, and successfully fought off a permanent injunction against the protest. After they managed to complicate things for the mining company, the group led by mostly female elders of the Tahltan Nations demanded an independent review of the mining system responsible for the disaster, which was granted. It is now up to Imperial Metals to address the 22 recommendations made by the review.
http://canadians.org/blog/protect-sacred-headwaters-stop-imperial-metals-red-chris-mine
UK
On January 10th Sisters of Frida, a cooperative of disabled women seeking new ways of addressing the shared challenges they face, held their AGM. A panel of speakers discussed focal issues for the group such as disability and health care, domestic violence and feminism and disability. The group who align their philosophy with the work and philosophy of Mexican artist Frida Kahlo, acknowledge that discrimination and challenges remain for women with disabilities, and have joined to face these issues through sharing experiences, relationships and mutual support. Following the social model of discrimination, the  group recognise that there is more to them than their disabilities and choose to celebrate their differences of ethnic origin, sexuality or culture and to acknowledge their multiple identities, as mothers, partners, single women and more. United by a commitment to creativity, which the group recognise may be enhanced by their experiences of disability, the Sisters of Kahlo choose to see themselves as anything but victims.