5th Edition: You decide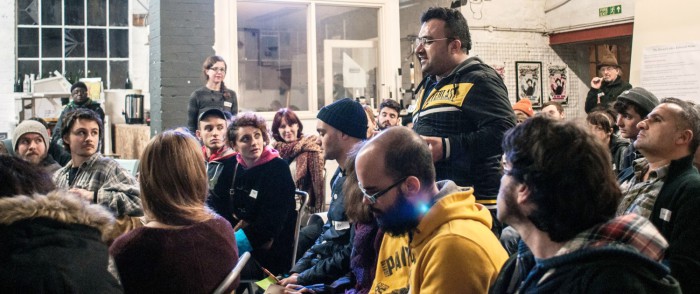 As a co-op member, have your say on the theme of the fifth edition. Make sure you vote by 5pm on Wednesday 24th June.
The elected theme will be researched and produced in multimedia, and will be the focus of several features online, in print and on the street. Content will include investigations, public debates, infographics, podcasts, photo essays, member trainings and street art.
The options: (Poll at the bottom of the page)
1. Bristol's Role in Arming the World
The fact that a significant portion of the UK's role in arming the world is based out of Bristol is unknown to many. Some of the most well known companies, such as BAE, General Electric, Babcock, QinteQ and Raytheon have premises in Bristol, along with smaller companies like missile manufacturer MBDA. Many of these companies have significant interests around world and have been implicated in numerous illegal, and legal, morally nefarious activities. We will also take on questions relating to employment, the local economy of the arms trade and militarization of schools and young people.
2. Just how green is Bristol?
In the context of the European Green Capital year and in the run up to the Paris Climate Conference this December, environmental sustainability is a hotly debated topic within some circles. But how can 'green' issues become relevant to all Bristolians to effect real change? How do green issues affect equality, race and wider social justice? We will look at a range of issues, from public body and corporate investments in fossil fuels, to tracing carbon-heavy imports and uncovering companies 'Green-washing' their not so Green activities with dodgy partnerships and adverts. On the other side we will cover grassroots campaigns, city-wide policy alternatives and inspiring green technological innovation and solutions.
[yop_poll id="6″]