Skilled training or cheap labour?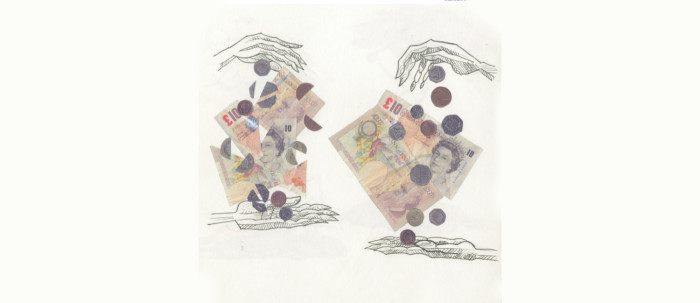 Apprenticeships have been heralded by the main parties as a solution to youth unemployment. The Cable spoke to people inside the world of apprenticeships to ask who's really benefiting from the scheme?
Illustration: Mari Westeng Sørensen
Traineeships: internships repackaged?
9,000: Number of traineeships nationally in 2014/15
Wage: £0
Duration: 6 weeks to 16 weeks
Training providers: Awarded government grant for each trainee program
"Traineeships are designed to help young people who want to get an apprenticeship or job but don't yet have appropriate skills or experience." Skills Funding Agency.
David Cameron has said he wants three million apprentices to be hired this parliament. On the face of it training young people to become skilled tradespeople increases their prospects of employment. But are taxpayers getting value for money? And just how skilled and regulated is the apprenticeship industry?
There were 5790 apprenticeships in Bristol last year. Many offered quality and skilled training, we shouldn't knock that. But when you see 'cleaning operative' and 'kitchen assistant' apprentices (see box out) being advertised on a job search, you've got to ask if we're being taken for a ride.
In 2014, the Government invested £1.5 billion in apprenticeships. And sure enough, private training agencies, colleges and businesses are making plenty of dosh from the government's flagship youth program.
Who's checking who?
The Bristol Cable has discovered that not a single employer provider, a business that hires and trains apprentices, has been inspected by Ofsted in Bristol. Unlike colleges and training agencies, there appears to have been no independent monitoring of apprentices in workplaces that also act as training providers. So who's checking that these apprentices aren't being used as cash cows by companies looking to skimp some government grants while not providing proper training?
743,000
unemployed people aged 16-24 in 2014/15
---
400,000
apprentices- in work- aged 16-24 in 2014/15
Speaking to the Cable, Nikki Spooner of the Skills Funding Agency (SFA), the department in charge of apprenticeships, said "the SFA has robust procedures in place to assure itself of the capacity and capability of those organisations with whom it directly contracts."
She went on to say that, "further education and skills providers are also inspected by Ofsted […]any employer delivering training would also be inspected as part of this process." This isn't what we found in Bristol.
David McGregor worked for a Bristol telecoms company contracted by the National Apprenticeship Service (NAS) to encourage businesses to employ apprentices. David told the Cable: "it isn't being monitored. Businesses have told me that some training providers haven't bothered to do anything, or they haven't heard from them. They just more or less take the money and don't give them any education."
Specialised work or shoehorning?
Patrick Jones, hires apprentices in his IT and manufacturing company. He said, "the apprentice scheme is heavily marketed on 'jobs for skills', but companies like ours can liaise with employment agencies directly and 'invent' apprenticeship schemes only relevant for our needs. For instance we had an apprentice as a "remanufacturing technician" – whose job was to dismantle equipment – only appropriate to us and hardly useful for future employment."
David said 'apprenticeship invention' was commonplace back in his telecomms company. "That happened all the time. Lots of people would say this is a specialised business […] so we would find a category, admin for example, and, quote, 'shoehorn' people in."
£1.5 billion
UK government budget for apprenticeships
---
£1,500
Government grant given to companies per apprentice
---
£2.73
Minimum wage for apprentices
---
£3.77
Amount saved by companies for every hour worked by an apprentice instead of a regular minimum wage worker on £6.50.
Patrick hired his apprentices through a private training provider which was inspected.
"They went spectacularly down the drain last October due to a scathing Ofsted report. Our two apprentices at the time were left with the option of either starting another 12 month apprenticeship with a different privately run supplier or resigning […]So after many grants, government kickbacks and third parties making money from him, he is once again unemployed."
Raking it in: businesses and training providers
At a minimum wage of £2.73 an hour, hiring an apprentice is obviously a bargain. The Government also pays employers a £1,500 grant per apprentice and they can take up to 5 apprentices at a time. "We would have to specifically tell them that [businesses] could buy whatever they want [with the grant]," says David.
First Secretary of State, George Osborne, announced last year that employers who take on apprentices will no longer have to pay their national insurance from 2016. This change will cost taxpayers over £400 million in lost revenue up to 2019/20 according to government estimates.
You're fired!
You're re-hired…as an apprentice
93 per cent of those aged 25 or older already worked for their employer before starting their apprenticeship. (Department for Business, Innovation and Skills)
And then you've got the training providers who are vying for apprentices. These agencies deliver educational courses which the apprentice carries out while doing their work at a business. Courses, accredited or not, are paid for by the SFA, often to the tune of thousands of pounds. Recent government data shows that one in five apprentices are receiving no formal training despite all training providers being paid course fees.
Martyn Read, as recorded in 2014, was a director of Bristol-based apprenticeship training provider S & B Automotive Training Academy. Whilst this company received training fees, another company Mr. Read directed, Renrod, otherwise known as Platinum Motor Group, benefited by employing these apprentices, receiving £1,500 grants. The multimillion pound car dealership has branches across the South-West.
Other businesses, including Pizza Hut and Aldi, who both advertise apprenticeships in Bristol, act as both the training provider and 'host' business. In other words, they provide in-house training and employment. So they receive from government a whooping £1,500 per apprentice, paid course fees, and the option of paying workers a minimum wage of £2.73 per hour. These examples show some of the ways in which, wholly legally, companies and individuals benefit as employer and training provider – sometimes both- from taxpayer money.
Apprenticeships have become somewhat of a sacred cow in public debate. And yes there are quality apprenticeships, so let's not throw the baby out with the bath water. But who's benefiting here? Does £4 an hour for "mopping, sweeping, dusting, emptying bins" sound like skilled training to you?
Some names have been changed at the request of the interviewees.
---
Champion of the low pay
"More hope, more opportunity, and more security for our young people."
Prime minister, David Cameron on apprenticeships.
Just some of the local apprenticeships on offer:
Job: Apprentice retail sales assistant
Wage: £3 p/hWorkplace: Shoe Zone retail ltd.Description: "This is a hands-on-role which requires regular replenishing of the stock and possible handling of cartons of shoes."
---
Job: Apprentice Pizza Chef
Wage: £3.72 p/h
Workplace: Pizza Hut
Description: "Preparing great food that our guests will want to come back for time and time again."
---
Job: Cleaning operative apprentice
Wage: £4 p/h
Workplace: 007 Cleaning
Description: "Mopping, sweeping, dusting, emptying bins, cleaning washrooms, windows, brass and carpet cleaning."
---
Job: Retail apprentice
Wage: £5.30 p/h
Workplace: Aldi
Description: "After the three-year scheme, you'll have the perfect springboard to a successful career in retail."
---
Job: Apprentice kitchen assistant
Wage: £2.68
Workplace: Fish & Chip shop, Whitchurch
Description: "Filleting fish, Vegetable preparation, Dealing with customers, Placing orders, Stock checking & rotation cashing up."
---
Job: Culinary apprentice
Wage: £4.50
Workplace: Marriott Hotel
Description: "Wash and peel fresh fruits" & "Move, lift, carry, push, pull, and place objects weighing less than or equal to 25 pounds."
All content is currently created on a volunteer basis. If you like what The Bristol Cable is doing please become a member of the co-op or donate today!