Taking The Piss: Agency Fees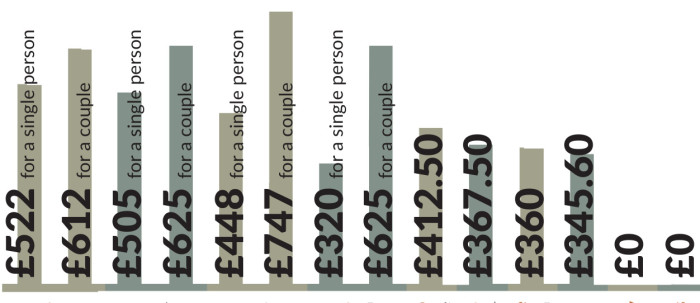 Who's trumping the rip off in unwarranted costs?
I spent a hectic two months looking for a cheap flat to rent with my boyfriend. We knew that moving place was expensive, but we were shocked by all the added agency fees, which includes reference costs to other admin-based concoctions. As of 27 May 2015, letting agents are obliged to publicise a full tariff of their fees. That's definitely a step in the right direction. But Scotland has outlawed agency fees, surely we should be pushing for this? Here's a snapshot of the fees I came across.
(Admin Fees based on 1 person/couple looking for a 1 bed flat in Bristol (3 mile radius from centre) May 2015)
---