Westminster to Bristol: localising power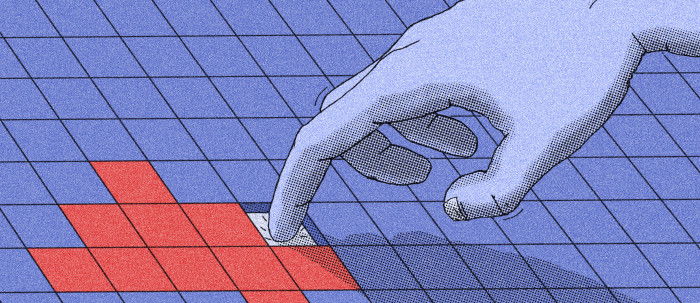 It's time for a real local debate on devolution. Let's put aside the petty party politics, and instead focus on what kind of powers and responsibilities are needed locally.
Illustration: Tom Deason
A metro-mayor ruling over a combined authority is the future for Bristol. Or so it would seem given the Cities and Local Government Devolution Bill recently announced in the Queen's Speech.
But what does this really mean for Bristol? Will our local politicians put aside their differences and do what's right for the area as a whole? Or will we continue to see the distrust, antipathy and lack of agreement that bubbles beneath the surface of many of our West of England wide decisions?
The Chancellor, George Osborne, made it absolutely clear that whilst he won't impose the government's model on any area, if cities want extra resources and greater responsibility they will have to go along with the idea of directly elected metro-mayors and combined authorities.
There seems to be little room for debate about local solutions or structures, despite the rhetoric about local decisions being made by those who know their areas best.
Manchester has already signed up to this and will be the first place to adopt the model. As a reward, they will be given greater control and responsibility for not just housing, transport, planning and skills at a local level but also the potential for control over health budgets and the functions of police and crime commissioners.
Maybe it's not such a bad idea if Bristol has more power to do things differently. But the belief, or is that hope, is that it comes with greater resources to deliver. This provides distinct advantages to those city regions that fall into line with government plans, and potentially disadvantaging those areas that don't. The debate in each city region is likely to be quite different. Some are already a long way along the route of agreement, whilst others are stuck in disagreement and indecision. There are, however, already a number of cities considering the proposals quite seriously, such as; Hull, Newcastle, Leeds and Birmingham.
Bristol's elected mayor George Ferguson has welcomed the proposals as providing an opportunity for English cities to become more like our European neighbours, extending beyond tight boundaries and working around economic geographies. However, it would be fair to say that this attitude is not shared by some of the councils surrounding Bristol. There's a real tension locally here in the Bristol city region (or the West of England as we are encouraged to call it) about this issue. Interestingly, the Bill seems to contain a provision for the Secretary of State to remove a non-consenting council from the potential arrangement if that is the only thing stopping it happen, which could make for some challenging conversations here in Bristol.
Part of what Bristol suffers from is that old and regularly repeated problem of "complacency". We have a relatively prosperous city region with a resilient local economy. We don't suffer the same structural problems on the same scale of as some of our northern cities. So alongside the lack of local urgency, there may well also be a lack of government attention, as regeneration and the need to promote growth is not seen as a big enough problem here.
In recent months we have seen Bristol, with its elected mayor, seek to form partnerships outside the city region, with Cardiff and Newport. This is unlikely to replace the need for Bristol to work with Bath & North East Somerset, South Gloucestershire and North Somerset Councils.  A combined authority for the Bristol city region is likely to form around the old Avon area, or some derivation of it. But is this ever going to be possible? Is the 'offer' enough to encourage our local political leaders to put aside their differences or could we see a ruling that excludes a dissenting council from the arrangement?
It's time for a real local debate about these issues, where some of the petty politics is put to one side, and we focus instead on what kind of powers and responsibilities would work and are needed locally. Let's discuss how we can reduce poverty, provide affordable and social homes, improve the infrastructure deficit and deliver a skills programme adapted to local needs – now that would make a refreshing change.
---
Own your media! Join the Cable co-op from £1 per month