Kids Company: staff speak up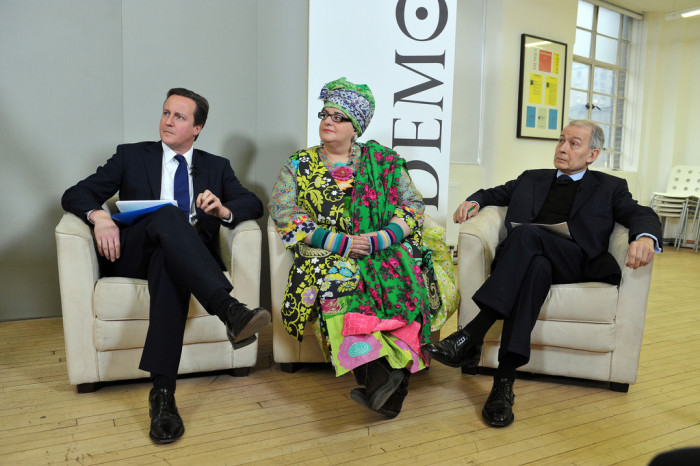 Hundreds of vulnerable young people in Bristol are facing uncertainty with the dramatic collapse of Kids Company. 75 staff who worked for the charity in Bristol lost their jobs overnight. The media has been awash with pundits analsying the charity's conduct. Here, two former employees share their take.
Photo: Andrew Parsons (CC BY-NC 2.0)
Caleb Parkin, Teacher & Arts Adviser
So Kids Company wasn't perfect – but show me an organisation that is. In my time working there, my overriding memory is of an amazing staff, striving to be the best they could be in under-resourced and challenging circumstances (definitely no drug-money handouts, or random packs of cash). This work was with children, young people and families no other organisations knew what to do with. And it always, always put those children and young people first.
Sections of the press have systematically tried to portray Kids Co as bad value for 'taxpayers' money' (actually only a portion of its costs), inefficient, corrupt even, peddling unsubstantiated stories which, for whatever murky reasons, might devalue and discredit it. It has done so much damage that the charity couldn't sustain itself.
What they didn't mention was the heart, energy, creativity, compassion, skill, patience, extraordinary teamwork and remarkable resilience involved in working with our young people and the chaotic situations that could arise, daily.
What they didn't mention was that together we supported young people through not only staying at school, but achieving qualifications, in some cases GCSEs – when several other schools hadn't managed to do so. (For many of our young people, these are their first qualifications, ever. We are all so proud of them, as I hope they are of themselves.)
What they didn't mention was the feeling of security and trust that we built up with our young people – many of whom find it very, very hard to trust anyone, let alone a 'professional'. It's all these elements, working together, that made their achievements possible.
We know we have changed lives. And that could – if you're into efficiency – mean a life not spent as a 'service-user' but instead as someone with aspirations, independence, a voice.
This government has just lost us, the Taxpayers, over £1billion in selling RBS shares back to the city that brought about the financial crisis and 'austerity' in the first place. How dare they lecture us about efficiency. How dare they say a word about 'financial mismanagement'.
Sure, Kids Company wasn't perfect – but it had integrity. It was the most emotionally-intelligent, vibrant and inspiring place I have worked. Kids Company, and the children it served, are worth so much more than this.
Rachel Lowe, Keyworker
The Kids Company staff are grieving. We have lost much more than our jobs. We have lost the only community we know of people who are willing to accept and care for these children, willing to stand up for them, to be with them and not turn them away for being too scary, too traumatised, too hard to reach, too complex.
This community is not all 'love', it was built from knowledge, of psychotherapy, neuroscience, attachment theory, of enduring compassion and hard bloody work. For the young people, they have been torn away unceremoniously from the only community they trust to care for them. It has taken months and years of hard work, of sticking around, to win their trust and begin to make them believe they are worth it.
This country has lost an organisation with expertise, knowledge, heart and courage enough to deal with the most traumatised and disillusioned youth and support them toward a better future. That means a better future for this society. I can think of no better use for the tax payers money. Kids Company closing is more significant than just one charity; it exhibits the intentions of this government so succinctly, the future implications of which are devastating.
---
Appreciate the read? Please join us to support independent local media.