Video: eviction of probation office squat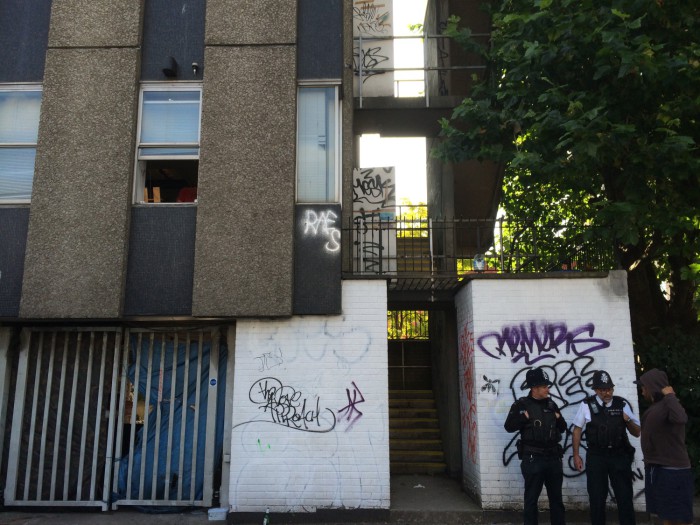 Squatters were evicted today from the abandoned probation office near Stokes Croft. Around 60 people had been staying at the building. 
While efforts were made to maintain a safe space at the squat, there were reports of a number of stabbings and an attempted murder at the premises.
Drugs service Bristol Drugs Project and homelessness charity St Mungo's were on site to offer advice to people.

Homelessness has risen steeply in Bristol for both individuals and families. The number of families facing homelessness in the city has more than trebled in the past year, according to a Bristol City Council report.
140 families have been placed in emergency accommodation. Last year the figure was 40.
Bristol City Council blames "shortages in affordable housing, rising rents in the private rental market and welfare reform".
Following todays eviction, people will be once again on the search for a roof over their heads. Kimberely Rinse Jackson, one of the squatters at the site, told the Cable, "they'll be in the park, doorways, and that's where they'll be."