Dutty v. (Goliath) Dutti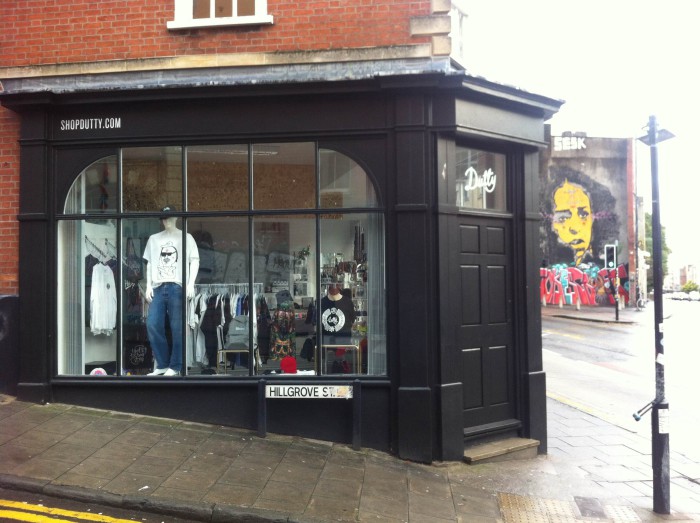 Bristol bred clothing shop loses court case to Spanish mega brand and is made to rebrand.
Dutty, an independent business set up in Bristol that has made a name for itself in the fashion industry beyond the city, has suffered a court case defeat at the hands of heavyweight multinational brand Massimo Dutti.
After developing the business locally for 14 years, the founders of the Bristol based clothing shop intended to register their brand in order to expand their activity. Dutty's attempt at trademarking its brand was challenged by Massimo Dutti back in 2013
Seemingly threatened by the arrival of a 'competitor', Massimo Dutti argued that Dutty had attempted to build their brand off its own reputation. Seeing no alternative, the owners of Dutty decided to take the issue to court. "We basically had to decide whether to go to court and oppose (their challenge), or fold" says Louisa, one of the co-founders. Joh, the other co-founder emphasises that "the case escalated pretty quickly."
After an unexpected crash course in standing up to a multinational company and two years of a legal struggle, Dutty incurred costs in excess of £15,000. The ruling orders that all of the current products on sale and promotional platforms be disappeared, forcing the small business into rebranding. Massimo Dutti declined to answer questions regarding costs of their legal procedures, legal grounds for initial challenge and outcome of the ruling.
Massimo Dutti is a trading name for a company that operates 686 stores in 66 countries with an annual revenue of €1.4bn. The company is part of a conglomerate of clothing brands, alongside Zara and Bershka, and is fully owned by the Inditex group. The latter is estimated to turn over a profit of €521m in 2015. One of its founders, Amancio Ortega Gaona, was also ranked fourth richest person in the world in Forbes' 2015 list.
The consequences for this Bristol based business are shattering. Together with financial and brand losses, it's also its conviction to provide an alternative to the multinational retailer dominance that is being dealt a blow.
Dutty's stated objectives are to provide custom design pieces of clothing to compete with the high street by proposing an affordable price for something different to the mass produced consumer culture. Dutty's merchandise is influenced by Bristol's club culture, an increasingly popular phenomenon stemming from the city's underground music scene.
Dutty currently offers a platform for over 30 independent designers to sell their work. Asked about the significance of Dutty, designer Nicki Silvanus from House of Junk, recognised "their involvement in the fashion community and an inspiration to younger entrepreneurs including ourselves."
For more information about Dutty's renewal see here.