How local are our football clubs?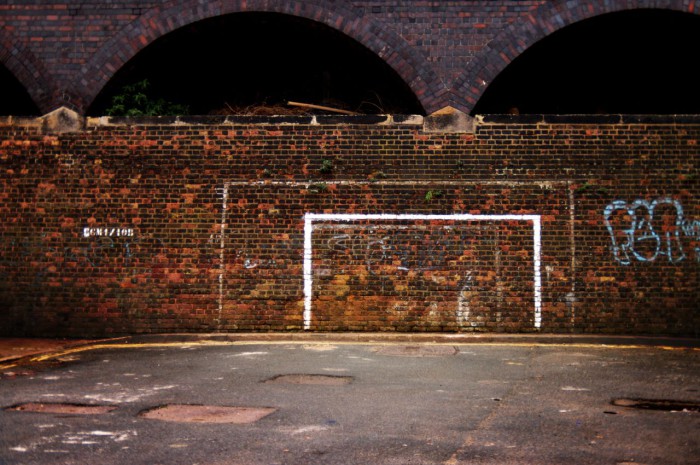 Words: Neil Maggs
Photo: John Cooper
Last season saw two open-top bus tours and huge celebrations in Bristol, as City and Rovers both gained promotion. The Robins back into the Championship, a division they almost escaped from via the play-offs in 2008, and the Pirates out of the Conference, the lowest league they have ever been in.
With two young and ambitious managers at the helm, things are starting to look more positive for our local sides. But how local are they?
In the red side of the city the board is overseen by Bristolian millionaire Steve Lansdown, while his son John has a role as vice-chairman; in the blue half it's Bristol-raised local businessman Nick Higgs. Both boards appointed current managers, Darrell Clarke hailing from Mansfield and Steve Cotterill from Cheltenham. Rovers have maintained a local backroom staff with ex-players and Bristolians Marcus Stewart, Steve Yates, and the recently departed physio Phil Kite; City meanwhile contain the likes of former player Scott Murray as kit man.
---
Within the playing staff, at City there are the current first team squad players that came through the academy system: Joe Bryan, Wes Burns and Bobby Reid. At Rovers there are Ollie Clarke, Tom Lockyer, Ellis Harrison, and Chris Lines, re-signed from Port Vale at the start of this season. Of these seven though, only four are Bristolian.
Why is this important? There is an ongoing debate in football about localism, and how clubs are losing connections with their city and fan base. A football club has traditionally been seen as the fabric of a local community, central to its sense of identity. Former Bristol star players such as Atyeo, Bradford, Bamford, and Cheesley have plaques, bars and stands named after them all. Football supporters have always identified with 'one of their own', and the crowd's biggest cheer is frequently reserved for the local boy.
Is the lack of academy players a national trend, and how does this compare to other clubs around the region?
Newport – 9
Plymouth – 8
Southampton – 7
Cheltenham – 5
Bristol Rovers – 4
Bristol City – 3
Cardiff City – 2
Yeovil Town – 1
Bristol is the sixth most populated English city, approaching half a million people, so most of the cities in the region are significantly smaller. For those that are similar: both clubs in Liverpool have a total of 15; Sheffield clubs 11; Manchester clubs 6; and Leeds who have one team 6.
The more successful clubs have always been able to pick up the best talent. But the statistics around homegrown talent in the Premier League are alarming – 90% of academy players don't make the grade, and are forced to find a lower league club.
One of these lower clubs, Crewe, has a fantastic reputation for producing players – and made history when playing the first ever homegrown 11 in a league fixture against Walsall on 27 April 2013. A smaller club with limited resources in theory should bring through more academy players as it costs less than buying players. Rovers are lower, and City are now in a higher division than League One Crewe, but the clubs are not far apart in size – so why have we not been producing so well?
The argument usually put forward is that both clubs have not been afforded the luxury of time, and have been under pressure to get instant success –  it's difficult to introduce youngsters when a team is losing. Rovers for example since their slide into non-league football last year have gone through seven managers in around eight years. With such uncertainty and change, clubs are less likely to take a risk on youth.
Some have suggested that there is not enough talent in Bristol. This can be easily dismissed when looking at the successful players from the city that slipped through the net and are currently plying their trade elsewhere. These include Rolando Aarons (Newcastle United), Reuben Reid (Plymouth Argyle), Tyrone Mings (Bournemouth), Jack Butland (Stoke City) and Scott Sinclair (Aston Villa), all playing at a higher level.
Is the issue with the scouting? The quality of the mentoring and support of young players? Or just that producing local talent hasn't been a priority? There are certainly large numbers of local players in non-league who were released by both clubs, and seen as not good enough to make the grade. Football clubs usually put that down to the player, when it's often more complicated than that.
Rovers and City now have managers in place that pride themselves on feeling connected to their fanbase and community, and indicate they are committed to bringing through youth. City offered first year professional contracts to eight academy players last year, and Rovers to four this season. It's to be hoped they will eventually move into the first team squads, and there will be a reversal in the odds stacked against them.
The modern day Atyeos and Bradfords must be out there somewhere.
Next time we'll look at where they may be, and whether both clubs are looking in the right areas.