An unusual WW1 hero from Bristol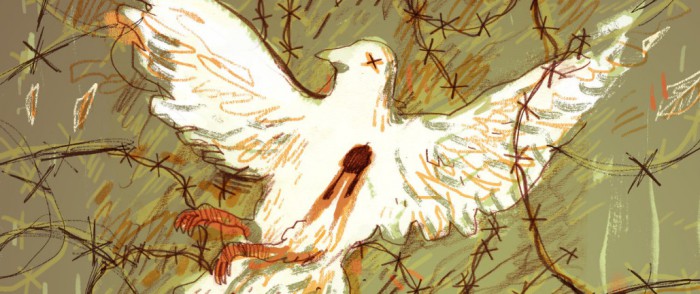 Walter Ayles is an unsung WW1 Bristol hero for unusual reasons. But next year, a century after he defied the authorities, he will finally get the recognition of a blue plaque on his former home in Ashley Down.
With thanks to Bristol Radical History Group and Remembering the Real World War One.
"I cannot and will not kill…" said Lieutenant Colonel Burges. But at this point his words began to falter. He was reading aloud the written statement of Walter Ayles, a Bristol Councillor who was appearing before a Military Service Tribunal because of his refusal to join the British Army in 1916.
To men like the Colonel, Ayles was a troublemaker. Active in the engineers' trade union, he had become the full time secretary of the Independent Labour Party in Bristol and in 1912, the year he was elected to represent Easton on the Bristol City Council, published Bristol's Next Step. It argued that transport, gas and water "must not be entrusted to private individuals any longer, but must be placed in the hands of the people themselves."
Then, when war broke out in 1914, he became the only councillor to vote against a Bristol City Council motion offering "whole hearted support" for the war. He became a founder member of the No Conscription Fellowship and, when conscription was introduced in 1916, was summoned before a Military Service Tribunal in what is now the Registrar Office in Corn Street. In the chair was pawnbroker Alderman Swaish, who managed to stop four of his employees being conscripted but was less sympathetic to conscientious objector Walter Ayles. Ayles insisted on his written statement being read to the five members of the tribunals and its military representative – all tribunals had to have one – began to do so.
"I am a Christian and a Socialist" read the Colonel "To me the sacredness that enshrines the life of God enshrines the life of her children. Therefore I cannot and will not kill." The words seem to have stuck in the Colonel's throat. At this point he claimed that, as he had forgotten his reading glasses, he could not continue any further. So Ayles read on – "If I believed in the efficacy of slaughter to remedy evils, I would long ago have advocated the killing of those who, year after year, have been responsible for the sweated, the starved and the slummed. I know, however in my heart of hearts that slaughter being wrong, is no remedy."After Ayles had questioned the Colonel about his beliefs – and tied him in knots – the tribunal ordered Ayles to take non-combatant service.
He refused and, with other members of the No Conscription Fellowship, published the pamphlet Repeal the Act. This led to a fine which he refused to pay and to his imprisonment for 61 days. Soon after his release, he was sent back to prison for rejecting any form of work that would assist the war effort. Ayles remained behind bars for three years and was then adopted as the Labour candidate for Bristol North, winning the seat in 1923.
He campaigned against what he called "the hell of unemployment" during his intermittent career as an M.P. but his overwhelming cause was opposition to war. "Because horrible outrages and ghastly crimes have been committed by others, that is no reason why I too should kill and destroy" he wrote in a Bristol ILP pamphlet. "I can only help to prevent them by a refusal to join in war. Hate cannot be destroyed by hate. It can only be transformed by love."
The Bristol Remember the Real World War 1 group has launched an appeal to pay for the plaque on Walter Ayles's former home. If you would like to make a donation, please email rememberingrealworldwar1@gmail.com