Whitehall squatters evicted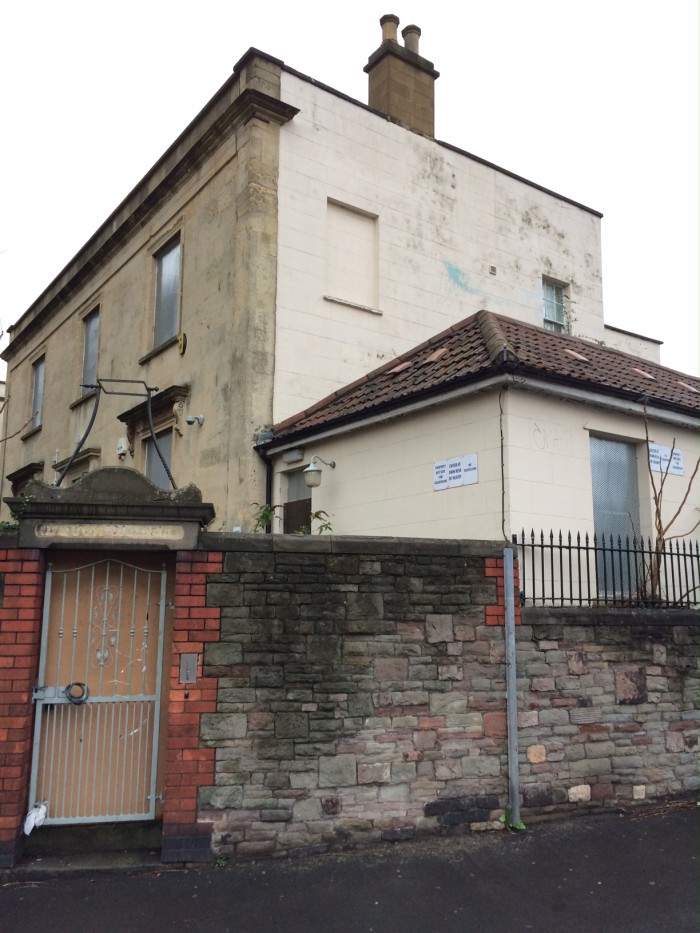 Words & Photos: Alex Turner
Bailiffs kick group out of former probation hostel
Bailiffs evicted a group of squatters occupying a disused probation hostel in Whitehall early this morning, after Bristol County Court granted a final possession order yesterday.
The group had been at Devon House since last month. The Grade II listed building, on the junction of Devon Road and Whitehall Road, is owned by the Department for Communities and Local Government (DCLG) and has sat empty since being vacated by the Probation Service in June 2009.
Its occupants told the Bristol Cable that their aim, apart from putting a roof over their heads, had been to renovate it so it could be used for the benefit of the local area after years of neglect.
"We want to ask the community what they'd like it to be used for, and then start to facilitate that," said 27-year-old Ed prior to the eviction. He added that local response, based mostly on reaction from passers-by and some door-knocking, had been for the most part positive.
A series of administrative errors relating to the interim possession order initially obtained by the DCLG had raised hopes that a stay of execution, at least, could be secured.
But Giles Peaker, a leading housing solicitor, said the group had always been relying on a "weak technicality". Bailiffs, who declined to name the firm they were working for, told us they had cleared the building around 4am Tuesday 17 November.
The Cable visited Devon House last week to speak to people living there. It has been damaged by previous squatters and is showing signs of dereliction, with one wing badly affected by damp, but is largely intact. A number of rooms were returned to use as communal living space and a kitchen.
Several people at Devon House said that they were squatting for the first time, as a result of being unable to find rented property having been out of work.
"If I was kicked out of here, I'd be camping," said 33-year-old Ania, originally from Holland.
Many rooms in Bristol, even in historically cheap postcodes, now rent for around £400 per month, while the local monthly allowance available under housing benefit is £290.
That disconnect, and the intense competition for homes across the city, means Bristol council – like many authorities – has been struggling to accommodate homeless people in either social or private rented housing. A large squat in St Pauls was cleared in September after reports of violence at the building.
Over the weekend it was revealed that Manchester council will be opening up some of its empty buildings with a view to providing homeless accommodation over the winter months. The move followed publicity over ex-footballers Gary Neville and Ryan Giggs' decision to allow squatters to remain in an empty hotel they own in the city.
"We should be taking action to bring buildings like the one on Devon Road back into good use, and if respectful squatting is a start to that process, then great," said Anna McMullen, the Green Party councillor for Easton, who visited Devon House over last weekend.
"Particularly given the homelessness levels are facing Bristol right now, we should be looking into all possible ways to help people get housed."