An end to blind eyes around human trafficking?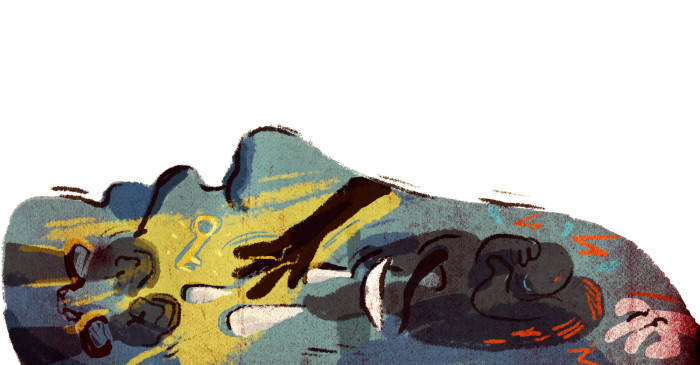 In a potentially groundbreaking case, Bristol council has taken responsibility for the welfare of a trafficked woman. Will it signal a change?
In a landmark case brought by local human rights law firm, Deighton Pierce Glynn, Bristol council recently accepted that it is responsible for the welfare of a trafficking victim who was brought to the UK for sexual exploitation and was facing homelessness and destitution on the streets of Bristol.
Human trafficking is a form of modern slavery whereby people are brought into the country through force or deception, usually for purposes of forced labour or sexual exploitation.
After denying any duty to support the claimant for the last six months – who the court has ordered cannot be identified – the council backed down only days before the case was due to be heard in the High Court and agreed to provide accommodation and support to her until she is able to move to suitable accommodation.
The risk of re-­trafficking

As a citizen of the European Economic Area (the EU plus certain other European states such as Norway) the claimant can only access vital welfare benefits if she is working and was unable to work while she was recovering from her trafficking ordeal. The claimant could not return to her country of origin to access support there because of the risk of re-trafficking that she would face on return.
Under international law the UK government is required to consider granting leave to remain to trafficking victims who may need to stay in the UK because of their personal circumstances, or if they are helping the police to investigate their traffickers. However it routinely does not do this for EEA citizens, on the grounds that they're able to work if they want to remain here.
But for many trafficked people – mentally or physically scarred by their experience – that is not possible. Often they are extremely vulnerable, having been subjected to months or years of abuse and conditioning by their traffickers. Without documents or any money, they are at significant risk of being re-­trafficked by criminals. Some may even actively seek to renew contact with their traffickers, as the only people they know and can turn to.
"In the case against Bristol council, the claimant faced a stark choice between street homelessness and destitution, or returning to her country of origin to face almost certain re-­trafficking"
In the case against Bristol council, the claimant faced a stark choice between street homelessness and destitution, or returning to her country of origin to face almost certain re­-trafficking. In these circumstances, her lawyers argued that the council should step in to provide support and accommodation to prevent her becoming homeless or being re-trafficked. This was on the grounds that the council's failures to act would have been in breach of the duties owed to trafficking victims under human rights legislation.
"After the government identifies someone as a victim of trafficking, there is a duty on the state to support and protect them from being re­trafficked," Adam Hundt, a partner at Deighton Pierce Glynn, tells the Cable. "But there are serious gaps in the safety net for many victims, particularly those from EEA states. After the formal identification process is completed, safe­house accommodation and subsistence support is cut off completely, and no provision has been made by the government for local authorities to support individuals in these circumstances.
"The human rights safeguards, which we argued should apply in this case, are meant to be a very last resort to stop people from starving in the street and it has taken a hard­-fought battle to get the council to agree to this," he adds. "It shouldn't have to be this way".
A mixed picture
Despite the creation in 2009 of the Avon and Somerset Anti­Slavery Partnership (ASP), Bristol and other local authorities have, until now, turned a blind eye to their responsibility for the welfare of victims of trafficking. Hopefully this case will establish that they can no longer do so.
But in a turn for the worse, the government's proposed immigration bill recommends a one year sentence and unlimited fine for illegal working. Trafficking experts fear that people will be treated as illegal workers rather than victims of trafficking, deterring them from reporting abuse.
The development of a trafficking support framework is urgently needed to better provide rehabilitation and support for individuals escaping exploitation. "If the UK government is serious about putting a stop to the trafficking of human beings, it needs to acknowledge the need for longer-­term measures to enable victims to recover; to support them to get their lives back on track and get out from under the long shadow of their traffickers," observes Hunt. "It seems a small price to pay to strike a meaningful blow against this global trade in human suffering".