December 2015 – Monthly Member's Meeting (Minutes)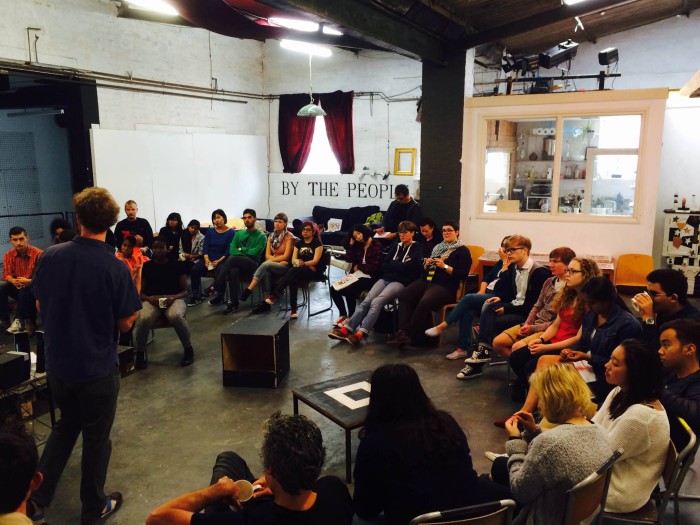 The Bristol Cable – Monthly members meeting 7.12.2015
General Update
Ideas for improving reach to people in the city
Paid promotions Facebook ~

More events to reach out to people and fundraising events/ Hold events in different areas of the city

More editions going out should mean more people seeing it ~

Lucas

working on our distribution network

More benefits for people in more obscure and hard to reach areas in the city ~ gives them more reason to be involved

Organisations like places we drop stuff off send out stuff on their mailing lists to get members

Short leaflet giving reasons to join Cable to distribute

Prominent sign up process on website with social media campaign
Finance
Alon gave update on Logan Foundation Grant.
Ideas for participatory budget
Runumeration for coordinators/contributors
Just coordinators initially?  Coordinators have been really useful.
Just one paid administrator/full time? Other organisational examples: Acorn.
Cable has large scope, so need to spread money around.
Contributors to be paid eventually, important to value writers. But remunerating core people important.
Payment with education, training etc at least initially ~ Alon raised the issue of having the training scheme leading to the regular online content. 
Democratic engagement
Dean introduced the idea of Loomio, will be sending out invites to the membership soon to engage with the coop more democratically online.  By January 2016.
Content development
Alon discussed training programme and regular online content
Dean introduced the podcast, directing those in the room to the 'get involved' site if anyone wants to get involved in presenting the podcast.
Next edition
Alon

said next distribution is in mid January.  Asked for volunteers to leave names/contact the Cable about this
Knowing our membership
Important to know membership so we can diversify.
(Vote!): Passed that we have a little survey on who our membership is important that people don't have to do this, do it after people just join and make it clear it is voluntary but that it would help us.
Important to get young people involved –  
Suggestion to have 'young journalist award' – Young person to act as a regular correspondent
Get young members to go to their schools/colleges and rep us/promote us.