Football has a problem. Where are the tools to fix it?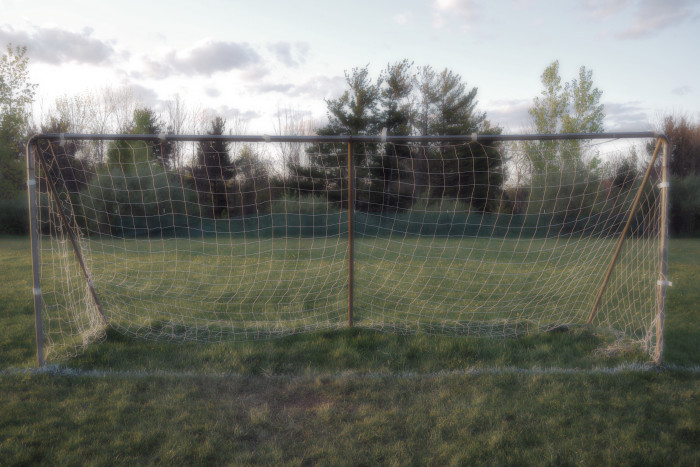 Photo by Chris Metcalf

Of the top 552 positions at professional football clubs, only six managers and 19 coaches – so less than 1% of all senior governance jobs – are staffed by people from Black, Asian and minority ethnic (BAME) backgrounds.
Conversely, 30% of professional players in the 92 league clubs are from BAME backgrounds.
How do things stack up in Bristol, one of the UK's most diverse cities with a 16% BAME population drawn from many different cultures? Neither team has any senior BAME staff in the backroom or in the boardroom while, at the time of writing, Bristol City has five non­-white first-­team squad members while Rovers has four.
More positive on the field of play, you might think. But of those first-­team players, most were transferred in from elsewhere, so of the 77,000 BAME residents in the city, Bobby Reid is the only local BAME professional player to have come through the academy system. This is clearly under­-representative. Why?
Neglected territory
When Rovers left Eastville Stadium in 1986, inner­-city East Bristol became neutral scouting territory for both Bristol clubs. But despite City basing a satellite site at City Academy school in Lawrence Hill, neither club has made significant inroads in the area.
"There's so much talent," says Carl Saunders, former Rovers striker and now coach at Lebeq FC, which contains many players from Easton and St Pauls. "Some of [our] players are easily good enough but keep getting overlooked."
Scouting success usually reflects how strong a club's local links are. Devi Singh, a former Rovers player and one of only a handful of British Asian professionals, works with the Professional Footballers' Association on diversity in football. He's in talks with Rovers about how they can engage better. "Clubs in the Midlands or London seem to have greater presence within BAME communities, more awareness of who is out there," he says.
Lebeq FC's chairman Owen Smith claims that in its 40­ year history he's "probably had every decent Black player of note in the city through the club," but neither Rovers nor City have phoned to make enquiries.
Bonny Brown, who coaches local junior club Easton Street Sports, says things are harder for inner­-city young people these days. Both his sons became pro-­footballers (Aaron Brown played for City). "Now the focus of local professional clubs is more on picking up 16 ­year ­olds released by Premier League or Championship clubs, rather than investing in local youth," he says.
Smith and Brown say the clubs aren't entirely to blame: both feel that community culture doesn't always sufficiently support aspiring footballers. "I see more dads in the bookies on a Saturday afternoon than in the local
parks," says Brown.
Smith points to neighbourhood distractions, adding that young players can have negative influences around them, particularly from their peers. Tellingly, he's often advised talented players to leave the area so they can concentrate on their goals.
Overcoming barriers
Research by public body Sport England has demonstrated significant social and economic barriers to sport participation for BAME young people, particularly in deprived areas. Travel is crucial, and evidence indicates many youngsters in inner cities don't travel independently beyond a certain area. Successful clubs in these neighbourhoods tend to be proactive in providing transport.
Becca O'Neil is programme leader at Access Sport, a national charity that uses sport to engage young people in disadvantaged areas. While football clubs may not always be directly accessible to inner­city youth, interventions like those her organisation delivers can work well, she says. For example, open­access football sessions delivered by Access Sport and others such as Streetgames in courts around inner city Bristol have attracted huge participation, and such provision can facilitate young footballers' transition into mainstream clubs. More importantly, strengthening links with both professional clubs' scouting departments can broaden access to a potential pathway to stardom.
Another possibility is to employ diversity officers and more coaching staff from a range of backgrounds. This would be in step with national strategy: as of 2016 the Football League has made it mandatory for clubs to interview at least one BAME candidate for any youth development role. Clubs can choose to commit to do likewise for managerial and coaching positions. Crucially, clubs have been advised to work with stakeholders "to identify BAME coaches and players with the potential and aspiration to coach in professional sport".
Barriers have been broken in many professional clubs providing success stories for Bristol to draw on. These include the work of the Sporting Equals project at Tottenham Hotspur, Chelsea FC's Asian Soccer Star scheme and the Crystal Palace FC Foundation, which recently won a National Diversity Award.
A conscious effort from clubs and the community is required to redress the balance. We need to build better scouting networks, offer targeted trials and staff training and hire a more representative workforce to create an inclusive culture.
As someone who was born and raised in the inner city I hope to hear no more tales of wasted talent. There is a problem, but the people of Bristol have the solution.