Tax havens and secretive offshore companies: making Bristol unaffordable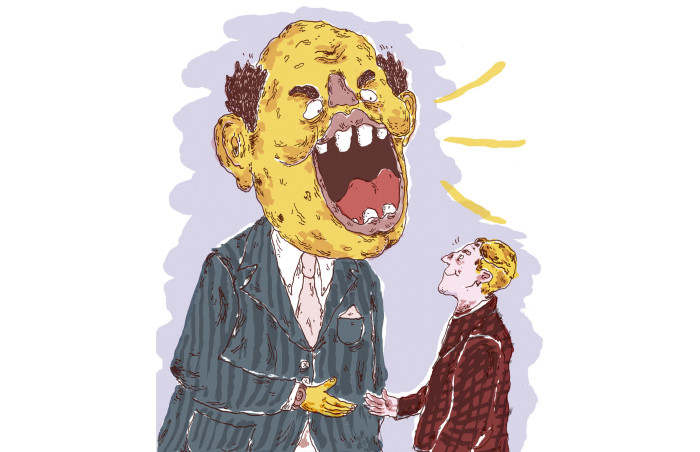 Companies registered in tax havens are gobbling residential and commercial property in our city
Over £1.2 billion worth of property in Bristol has been bought by offshore companies based in tax havens, The Bristol Cable can reveal. A close look at data obtained by Private Eye shows that more than 500 residential and commercial properties in Bristol are now owned by offshore companies.
As Bristol property prices continue to soar, with locals finding themselves priced out of buying a home, offshore investors are eyeing up the city as something of a golden goose. Step into the world of private banks, hedge funds and trusts and you'll find Bristol's housing being marketed as a profitable investment.
Compared to 2000, there's been a 420% increase in the number of properties of all types bought by offshore companies in the city. To take one example, the French national bank BNP Paribas, with an arm registered to tax-haven Jersey, has spent £161 million on buying residential and commercial property in Bristol.
The two main reasons why people buy property through an offshore company are to hide the source of the money and to avoid paying certain taxes due. (In case you're an investor angrily reading this and reaching to phone your lawyer, we do realise that being based in a tax haven doesn't automatically mean a company is avoiding tax, laundering money, or hiding company information.)
Squeezing house prices
We contacted the New Economics Foundation (NEF), a leading independent think-tank promoting 'social, economic and environmental justice', to ask about the impact of offshore companies on local property prices.
"Households with moderate incomes have to compete with speculative buyers, including overseas investors and buy-to-let landlords, who bid up prices," says Frances Legg of NEF.
Of course, NEF acknowledges that simply clamping down on offshore-owned housing won't solve the affordability crisis. But the use of personal and corporate wealth to buy houses in direct competition with locals can cause inflation.
"Those [offshore companies] purchasing property and avoiding some of the taxes [capital gains, inheritance or stamp duty] will also be able to bid higher for the property than if they had to meet all of the tax obligations [both present and future]," Legg says. "The result is, inevitably, house price inflation."
It's not just progressive think-tanks that are concerned about the issue either. The Bow Group, a conservative think-tank closely linked to the Tories, has also advocated clamping down on the global elite – although with nationalist sentiments. It recently published a report, The UK Housing Crisis (2015), calling for tougher regulation of overseas investors because of the inflationary pressure they have on national property prices.
Cashing in on student housing
Of course, housing models have shifted over the past decade or so. The blossoming purpose-built student housing sector offers another excellent way to spend that cash under the mattress. Residential property used on a communal basis, such as student housing, is exempt from tax changes affecting offshore companies trading in the UK.
One offshore-owned student accommodation, Unite House near Bristol's O2 Academy, was bought for a bargain £21.5 million. It contains 382 apartments, each rented at £140 a week.
Taking the Justice
Even Bristol Magistrates Court has joined in the fun! Her Majesty's Courts of Justice were bought by Unicity XV Bristol S.A.R.L., a company registered to the secretive tax haven of Luxembourg.
A look through the land registry shows the building is owned by Kleinwort Benson, a Guernsey-registered bank offering "private banking and wealth management services to private clients". The bank credits itself for being "a pioneer of privatisation in the 1980s". Kleinwort Benson – which also owns the New Bridewell police station – advised on the flotation of British Telecom and assisted in privatising British Gas.
Take a short trip across town to Hotwells, and you'll find more offshore-owned student accommodation. A secretive Guernsey-registered company, named TMG 002 (see boxout), owns the leasehold to 44 student flats at Hotwells House, having paid close to £6.4 million for the property.
Offshore but residential
While wealthy foreigners are buying up chunks of the city, some people who have lived in Bristol are setting up offshore companies to do the same. Take the Guernsey-registered St Martins Property Group, which owns and manages commercial and residential properties.
Peter and Sally Jones own the freehold to a site on Coronation Road in Southville where 78 luxury apartments and retail space are being built. The development was approved by Bristol Council in 2012 and graciously absolved in 2014 of affordable housing obligations.
Correction:
The Cable stated that it did not recieve a reply to a request for comment from Mr and Mrs Jones when asked why they chose to base their company offshore. Peter Jones has since complained that he did in fact respond, although we have no record of it.
A previous version of this article stated that Peter and Sally Jones live in Bristol. This was based on electoral record information ( Lime Kiln Road Address). This information is incorrect. They have lived in Bristol but now live in Guernsey. The Bristol Cable has since apologised for this mistake.
---
So what can be done about it?
There's a crisis of affordability in Bristol
– but Bristolians don't need to be told that. A recent report by the Association for Residential Letting Agents predicts that average house prices will increase by half their current value by 2025 – reaching an average value of £419,000. Unfortunately clamping down on offshore companies isn't a solution to this issue, but it could at least address one crucial part of a wide and complex problem.
There are policies NEF recommends for discouraging offshore companies from buying up property and contributing to rising prices. These range from increasing capital gains tax on foreign-owned property to raising Council tax on empty and second homes. Yes, they're policy decisions that need to be taken on a national level, but the Council isn't entirely powerless when it comes to keeping property here out of offshore hands.
As previously reported by the Cable, the Council owns properties which have been leased to offshore companies. A Freedom of Information request we submitted revealed that as of 2010, Bristol Council hasn't filed a single suspicious activity report, a report made by institutions about suspicious activity, concerning companies or individuals the Council leases to. Does this zero-figure match the risks posed by potential money launderers interfering in the Bristol property market? We can't be sure.
According to the Metropolitan Police, over £180m worth of property in the UK has been brought under criminal investigation as the suspected proceeds of corruption since 2004. 75% of those properties use offshore corporate secrecy to hide their identities. Alarm bells should be ringing at the rapid growth of offshore companies in Bristol, with a 420% increase in the number of properties bought in 2014 compared to 2000. With the secrecy that surrounds them, will Bristol City Council play it safe by ensuring that properties they own aren't leased to offshore companies?
Some company information was obtained via Orbis, and published by Bureau van Dijk.
---
The offshore junction
One of the listed directors of TMG 002, the company that owns Hotwells House student flats, is a Mr John Ward. He's an independent non-executive director on the boards of offshore funds and companies. He was also a non-executive director of Africa Management Ltd (AML), a separate Guernsey-registered company.
There's no suggestion that Ward, the founding commissioner of the Guernsey Police Complaints Commission, is guilty of illegal practice – but on the board of Africa Management, he placed himself alongside some shadowy figures.
AML and several of its directors, excluding mr Ward, have been associated with controversial deals in Guinea, Zimbabwe and the Democratic Republic of Congo. These include AML director and South African diamond trader Walter Hennig who was behind a secretive deal – exposed by the Sunday Times – to acquire a large stake in Guinea's mining industry at a knockdown price. AML director Michael Cohen is the subject of a corruption investigation in the US relating to the Och-Ziff hedge fund funnelling tens of millions of dollars to the Zimbabwean president Robert Mugabe.
This mix of people characterises the offshore world, which serves as a huge junction for international finance. Banks, trusts and hedge funds offer non-executive directorships on a range of company boards, where innocent investors and advisors may sit alongside far less savoury characters.
Mr Nigel Ward declined to comment.