Working Yourself to Death?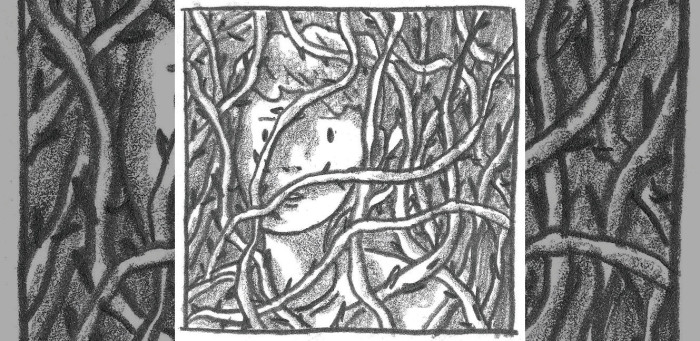 In November 2011, I attempted to end my life for the first time. Around six months after that – at the nadir of a breakdown that took four years from initial collapse to eventual recovery – I came seriously close again.
It's only after having found my way out of the woods that I've been able to write about my situation. Finding myself suddenly feeling 'OK' was more surprising to me at first than thinking I was going to end my life. It is an oddly liberating experience to not spend hours of your day conducting thought experiments into your own nonexistence.
Why write this? Because I want to explore issues around mental health and male identity, the mental health system in Bristol, national debates and policy around work and benefits – and, hopefully, to look at possibilities for improving mental health for people in this city and beyond.
It's also my hope that this piece encourages others to share their experiences, to build up a more complete picture for individuals with various mental health conditions and backgrounds in the city.
A simple calculation
My second suicide attempt was a calculated one, a choice made after six months on two or three hours sleep a night. I'd decided, perfectly rationally it seemed, that I would be better off dead.
I first made sure I was registered to donate all possible body parts to medicine, spending hours researching suicide methods that wouldn't damage my organs. Essentially, I'd decided I was more useful as a collection of parts than as a living, breathing human being.
This might sound horrifying as you read it – but it's by no means an unusual situation. Men in the UK are more than three times more likely to kill themselves than women (it's the most common cause of death for males under 35). Among men from poor socio-economic backgrounds, the ratio is 10 times. In Bristol, for under-35s, the suicide rate for men is five times higher for men than for women.
The reasons are complex. An attitude towards what 'masculinity' is, in a patriarchal society, creates fallout for men when things go wrong. A person who's supposed to be strong, independent, rational and controlled can find it harder to discuss their experiences if they're in turmoil.
I'd been suffering a total loss of confidence in myself, was experiencing a pervading numbness after going through months of personal upheaval, was apprehensive about the future, stressed at work and at university – and felt utterly terrified of speaking to anyone about it.
Those fears weren't entirely unfounded. Some friends I spoke to about my situation reacted with boredom, irritation and more than a few 'man up' or 'shut up' comments. Those who were supportive (and the support of my close family and a couple of friends ultimately proved massively beneficial) were evidently still uncomfortable with what I was trying to say. Periods where I gave up trying to speak about things always coincided with my darkest hours.
It's all well and good telling people they need to 'speak out' about their mental health; that's only going to work if people are able to, or can be bothered to, listen. It's unrealistic to expect individual friends or family to shoulder what can be a huge burden.
Ultimately, what's needed is access to professional assistance, and better collective community support.
Shrinking services
I first tried to access support shortly after changing my mind on my second attempt, when I realised I was at rock bottom. I was in a relatively lucky position to help myself get what I needed. I've worked in the voluntary sector in jobs related to mental health for a number of years. I'm aware of the various projects in Bristol, so – unlike many other people – I knew what to ask for when I referred myself for help.
But the process was still long-winded, and involved several months' waiting between asking for help and getting treatment. Health services are expected to do more and more on less and less, and voluntary sector organisations are expected to pick up the slack with fewer resources.
Between 2010 and 2015, national mental health budgets were slashed by 8%, or £600 million, including £80 million cuts to young people's health service budgets. The charity Mind has revealed that local councils in England spend just 1% of their public health budget on mental health.  Bristol City Council does better than average, spending 1.8%, but this is still a tiny fraction.
In a previous podcast for the Cable, recorded after May's general election, I spoke to three professionals about the state of mental health services in the city. They had serious concerns, and a sense that impending cuts from a Conservative government unshackled from coalition compromises was going to make a bad situation worse, pushing stretched services to breaking point.
I'm lucky in my work. My current job has a reasonable wage, my conditions are good, I receive decent support from colleagues, and sick pay if I need a day off, and I get a good holiday allowance. But days are long and tiring, remits complicated and stressful to manage and contracts are increasingly short and insecure.
A future of endless work?
Speaking of work, at the Tory party conference in October 2015, Jeremy Hunt worryingly spoke of British workers needing to adopt an attitude more like their Chinese or American counterparts. The framing of employment as liberation has been oft-repeated in recent years from both the right and some sections of the left – despite 60% of the UK population being unhappy at work.
For what? Even previously 'privileged' sections of the working population, such as doctors, teachers and university staff, are facing increasing casualisation and marketisation of their roles. Meanwhile research has shown that a rise in part-time, insecure, low-paid work for the sake of work – what David Graeber has called 'bullshit jobs' – has contributed to feelings of depression, powerlessness and despair among people struggling to get by.
A study by academics at Bristol, Manchester and Oxford Universities has shown men are more likely to feel 'shame' at failing to adhere to traditional providers' roles during times of austerity.
The continued destruction of any 'social wage' for UK citizens and an insistence that we strive for work – of any kind – is only likely to push depression, stress, anxiety and suicide figures up. An analysis of Department for Work and Pensions statistics by Mind and the Independent in November found that benefit sanctions against people with mental health issues rose by 668% between 2011 and 2015.
In my own experience, spending months shunting between jobseekers' allowance and low-paid casual work really doesn't help when you're depressed. I was constantly harassed into workfare schemes, told to "give up" on getting a half-decent job by my advisor when arguing against accepting a zero-hours contract, faced benefit sanctions for no reason and had people shout "liar" at me when I challenged their decisions.
Demanding something better
So has anything changed for the better since I recorded my mental health podcast in late May 2015? What hope is there for people in Bristol – and in the UK more widely?
Nationally, Luciana Berger's appointment as shadow minister for mental health under Jeremy Corbyn – a recognition among Labour's new leadership that this is a vital issue – is heartening.
On a local level, our city's mental health services are in flux, with many of them undergoing change or in the process of recommissioning. The upshot of these changes remains unknown.
May 2016's looming mayoral election has also brought mental health into focus. Labour candidate Marvin Rees has a public health background, specialising in working with people with mental health issues, while the incumbent George Ferguson has made statements acknowledging the importance of mental health to the city.
But we can't wait months or years, while budgets contract, for candidates who may never get elected (and may back out of promises if they are). There's a growing need for existing political and community campaigns, unions, co-operatives and other progressive organisations to recognise the need for mutual mental health support to be a central feature of their work – and to build support into their structures.
It's also vital, in my view, that political organisations and groups in Bristol campaign around the living wage, for universal basic incomes – something currently proposed in Finland, for shorter working days and weeks (as in experiments in Sweden) and for more leisure time. Organisations like the New Economics Foundation have conducted a great deal of research into the benefits of a shorter working week, universal basic incomes and the living wage, and the benefits these ideas could have on our mental health.
Simple steps like sharing practical techniques for avoiding pointless and demeaning work , joining a union that helps you stand up to your boss or landlord or starting a group where benefit claimants help each other fill out forms and attend meetings would massively benefit wider mental health and help people feel less alone.  Sisters Uncut provide an excellent example of self care and mutual support integrated into a campaign for radical political change.
It's positive that these ideas have become more commonplace. But there's still a long way to go. If we really want to see improvements in our mental health, it's vital we demand these things and make them happen.