Side by side: Bristolians and Calais refugees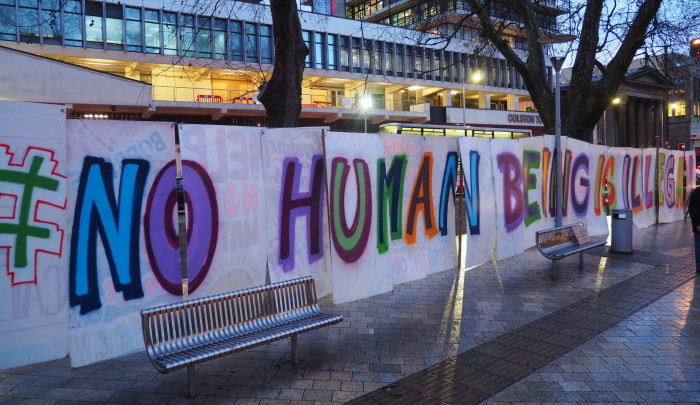 Photo: Mat A (de-mystify.co.uk/pics)
A demonstration organised by Calais Refugee Solidarity Bristol last Wednesday 17th February highlighted the ongoing eviction of asylum seekers from the camp in Calais, known as the 'Jungle'.
For the past few weeks the French government has deployed heavy handed methods to remove people from their precarious shelter and leave them with the only option to move into containers. Local aid workers have highlighted the prison-like conditions of these new controlled facilities and the risks the people face in being forced to apply for asylum seeker status in France.
The Bristol Cable spoke to demonstrators present at the gathering in the centre of town to raise awareness about the ongoing situation. Several had recently been to the camp in a volunteer capacity.
In order of appearance we spoke to: Aletia, Jess, Alison, Roe, Helen and Amy.