Supported housing's future hangs in the balance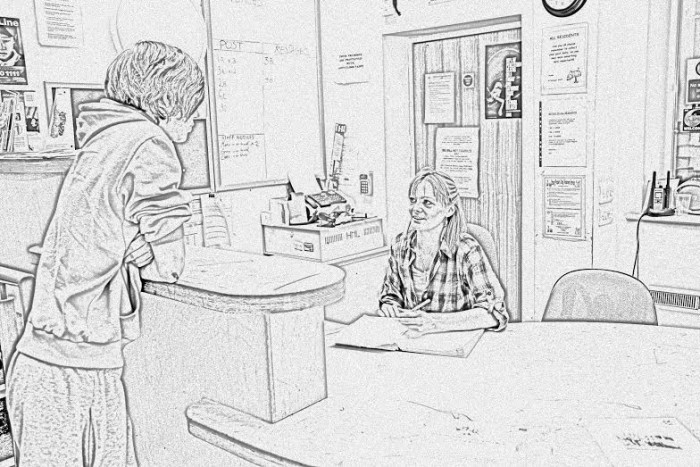 Unless the government protects them from its housing benefit cuts, homes for vulnerable people could start shutting down in Bristol next year.
"For people in a situation like the one I was in, housing isn't just about having a roof over your head," says 23-year-old Pete. "It's about being equipped to deal with day-to-day life, and having opportunities to do things that help you and give you a greater sense of worth; a better structure to your day."
Pete is now the tenant of a Bristol council flat. But for several years from the age of 17, he lived in supported accommodation (housing where tenants receive support as part of a package to enable them to live their lives as fully and independently as possible) provided by two local organisations. In Pete's case, this included help around mental health issues he was experiencing, along with more generalised assistance with budgeting, cooking and so on – "all sorts of practical life skills; learning how to keep house", he explains.
When settling into his current home, Pete also received regular visits from staff working for 1625 Independent People, another local agency that helps young people at risk of homelessness – including providing live-in supported housing similar to the kind Pete lived in previously.
But plans announced in the autumn spending review at the end of last November by the chancellor, George Osborne, mean the future of these kinds of supported homes is hanging in the balance. Why? Because the government wants to cap, from 2018, the amount of housing benefit that people living in social housing can claim, to bring it into line with Local Housing Allowance (LHA) – what you can receive if you rent from a private landlord.
Fair enough, you might think. Social housing is meant to be cheaper, right? Not always. In the case of supported accommodation, charges are often far higher to reflect add-ons such as furnishings, white goods, and of course the presence of on-site staff, that help residents – who may have nothing – to make a home.
Inevitably, people accessing this type of accommodation – which includes domestic abuse refuges, homeless hostels and accommodation for those with disabilities and drug and alcohol problems – are likely to be claiming housing benefit. Cut that down and schemes lose their financial lifeblood.
"All of our 273 units would become unviable."
A recent national survey by industry journal Inside Housing found that the proposed cap could force 95% of supported housing providers to close down some of their accommodation. Last Wednesday, the welfare reform minister Lord Freud promised the situation would be "sorted out" – but the government has so far snubbed opportunities to simply make supported housing exempt from the LHA cap.
As things stand, what would the cap mean in Bristol, where rising homelessness has been horribly apparent this winter?
"For us, the loss [in income] would be just over £1m a year," 1625IP's chief executive Dom Wood says. "All of our 273 units would become unviable."
This figure includes, Wood adds, four emergency beds reserved for young people facing homelessness on a given night, along with 76 beds in hostels, and all flats and shared houses owned by and licensed to the organisation.
A spokesperson for Bristol council tells the Cable that the authority remains "very concerned" about the proposed housing benefit cap on supported housing services in the city.
"We're collating data on schemes that currently have rent levels above the Local Housing Allowance cap, to assess the likely impact, and are looking at ways to feed our concerns back to policymakers," the spokesperson adds.
Imminent consequences
One of the biggest concerns is that, even though the proposed cap only comes into force in 2018, it applies to everyone who signs a tenancy from this April. Because supported housing often has a rapid turnover of residents, most people living in schemes two years down the line will probably be subject to the rent cap. And with much of Bristol's supported accommodation due to be recommissioned sooner, in 2017, without cast-iron assurances from the government that finances remain in place, the organisations that provide it may be reluctant to keep doing so.
One of those organisations is Weston-super-Mare-based housing association Knightstone, which leases supported homes to other providers as well as operating some directly. Almost half of Knightstone's supported schemes in Bristol would be hit by the cap; of these, some 43% are managed by outside providers, including 1625IP and mental health charity Second Step.
"As the landlord we will have to look carefully at whether we continue to provide this specialist accommodation," says Knightstone's chief executive Nick Horne. "The financial viability of these schemes is already unattractive for us."
Horne adds that building two new 'extra-care' schemes, which would house and support 132 elderly people, has already been put on ice by Knightstone until the government offers "clarity" on the housing benefit cap.
What form that clarity might take, the Conservatives aren't yet saying. Lord Freud claimed last week that "various solutions" were possible. The government has already deferred, by one year, imposing its imminent cuts to social housing rents on supported accommodation, because of fears that these would also undermine the viability of schemes by reducing their income from housing benefit. This pause will, according to Lord Freud, allow the government to complete a review into the costs of providing supported housing.
A similar delay on the housing benefit cap would be a welcome first step. But it's crucial the situation is resolved for the long term – and soon – otherwise in Bristol (and elsewhere in the UK) things could get a whole lot worse for the people in greatest need of both a home, and the means to help them manage it.
Pete, for one, is in no doubt about how crucial being able to access the right kind of housing was during his darkest days.
"For me, ultimately," he says, "without supported housing either I would have ended up sleeping rough, or dead."