A complicated victory: Bristol, European City of Sport 2017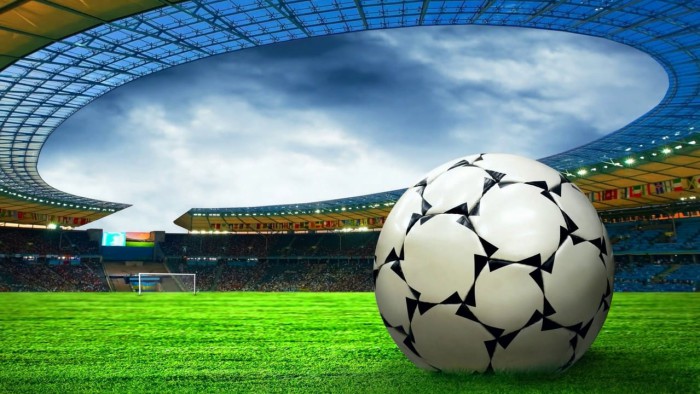 "It's a great honour to secure European City of Sport status. 2017 will be an exciting opportunity for Bristol to develop its growing reputation as a hub for sport and participation, both nationally and internationally."
George Ferguson
At this point you may be rubbing your eyes and thinking, Bristol? City of Sport? In a city renowned mostly for its arts, culture, and recently elevated green status, the announcement that Bristol is to be the European City of Sport 2017 may come as a surprise to many.
For someone who has worked to raise the profile of sport in the city for a number of years, I am excited yet shocked: the city has never held a sporting event of global significance, other than the odd international match; sporting facilities, aside from the redeveloped Ashton Gate, are poor; and other than in some solo and minority sports, we have had limited success on the field of play.
What a huge boost for the city this could be. While the media, sporting PR departments, and local sports clubs rush to embrace the distinction, I decide to investigate what the award means.
The award is granted by the European Capitals and Cities of Sport Federation (ACES), a not-for-profit group based in Brussels.
According to ACES, 'cities are judged on their sporting facilities, residents' level of participation, the success of local teams and sporting events.' Well, Bristol does have good levels of sports participation, but the win is still mystifying.
On closer examination Bristol's victory begins to lose some sheen. During George Ferguson's announcement of the award on the 10th of March, he admitted we are not the only European winners. Although our co-winners have not yet been announced, this year there were 19 'winners' Europe-wide.
It seems we are however the only UK winners in 2017. Although this year Spain had three and Italy had seven cities crowned European City of Sport, according to John Swanson, UK head of ACES Europe 'there has only ever been one city [per year] chosen for the UK.'
Previous UK winners include Stoke-on-Trent, Gateshead and North Lanarkshire, cities that don't necessarily shout sport. So where are Manchester and Leeds for example? They are not eligible – only cities with a population between 25,000 and 500,000 qualify for the award, Bristol scraping in at the upper limit.
Do we at least win some money? Unfortunately not. In fact it costs 1200 euros to apply for the award, and comes with the added cost of offering hospitality to the delegates when they visit the city. Stoke-on-Trent Council have reckoned that being this year's Sporting City is costing the taxpayer an additional £3.5 million, during a year in which they are committed to make £20 million of local authority cuts.
Political football?
There has been speculation that the award announcement was moved forward in order for the mayor to make political capital this side of the election. According to John Swanson, 'whilst the ceremony is in Brussels in November, each city has the right to announce the award when they like.' On why the announcement was brought forward, ACES General Secretary Hugo Alonso said it is 'the mayor's year' and would help with 'marketing'.
I hope this is not just a political football, but a movement towards positive change. Promisingly, the award comes with certain obligations: Bristol must host an international sporting event for example, and will be hosting ICC Women's Cricket World Cup matches at the County Ground which should raise the profile of female cricket in the city, another is to offer an all round calendar of sporting events to promote physical activity.
Some Ferguson critics had pointed at Green Capital for failing to engage with real grassroots organisations, so this time the mayor moved quickly to announce, to a backdrop of graffiti at Docklands Youth centre, that he will be donating £500 to ten community sport organisations.
He said 'I particularly want to emphasise the importance of community sport, and each of the organisations I have decided to support through my discretionary fund, is making a real contribution towards maintaining and increasing participation, often with great social benefit.'
Bristol will also be building on the Bristol Girls Can campaign led by the council, following the success of the Sport England funded This Girl Can campaign. While this is great news for the city, it is not unique to Bristol. Similar schemes are being rolled out in most UK cities and counties already.
Putting politics aside, the real issue isn't whether a date has been moved or not. The award may not be as prestigious as first revealed. But as a campaigner for more focus on community sport, Bristol being named European City of Sport 2017 can be truly significant. It can be used to attract more funding, sponsorship, and most importantly raise the profile of physical activity in a city that is yet to fulfil its sporting potential. Whoever wins the mayoral election this May needs to remember this.