We're aware that the elections in May are pretty boring, so…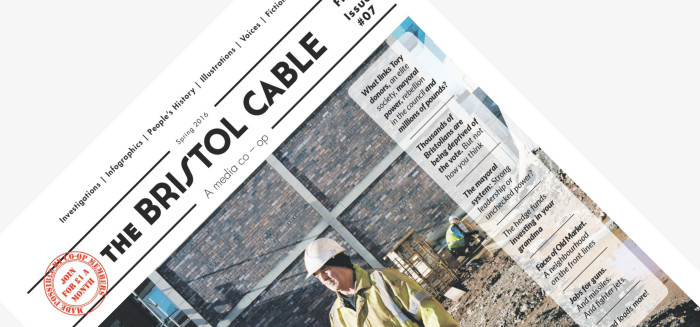 A note from the Cable editorial collective.
Now, we're aware that the elections in May are pretty boring to most people. Inside this edition you'll find a more engaging look at local democracy, of the ballot box and beyond. You may find us calling out hypocrites. But you'll also find powerful voices on community organising, transport solutions and housing. Because that's what journalism should be about: holding power to account and exploring solutions. That's what the Cable co-op stands for. We're not just complaining about mainstream media. We, as in 900 Cable members, are having a good crack at doing something about it. Quality journalism, free and relevant. Quite a task.
In March, 120 members debated and shaped the future of the Cable at our second annual AGM. In a meeting that was far from conventional, members voted on ethical advertising policies and editorial focus, elected directors and voted to start paying organisers and to roll out payments to contributors over the year on an equal and flat rate; growing incrementally with revenue. Not the stuff of mainstream media you'll agree.
The Cable's journalism is also making waves nationally and internationally, with journalists, academics and community activists. That a volunteer crew of mostly untrained people are mounting a serious challenge to tired old media is proving to be an inspiration.
Our next aim is to take the "volunteer" out of the equation, and create a solid and sustainable model – forged in Bristol, and a blueprint for other cities worldwide. Which is why we need you and your people. So go on, if you haven't already done so, join 900 others and put your (small amount) of money where your mouth is, and join the co-op – good information and ideas are important!