Mayors: Strong leadership or unchecked power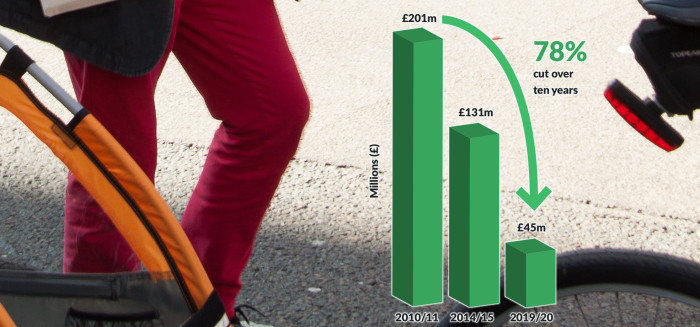 Has having a directly elected mayor made a difference to Bristol's governance?
English central government has over the years weakened the power of elected local authorities to a remarkable degree. Elected local leaders now, whether mayors or otherwise, are faced with unprecedented public spending cuts imposed by Parliament.
That said, a new report jointly written by Bristol University's Dr David Sweeting and I – The Impact of Mayoral Governance in Bristol – shows that the mayoral model has provided a platform for high profile city leadership. Our study gathered views about Bristol's governance from several hundred citizens in 2012 and 2014, before and after the system's introduction in November 2012. We also organised focus groups and surveyed civic leaders drawn from the local voluntary sector and business community, councillors, council officers and public servants.
Advocates of the directly elected mayor model claim it can provide a focus for strong, outward-facing governance. This, they argue, contrasts with the traditional approach in which council leaders are answerable to councillors rather than the electorate. Opponents, though, fear it concentrates too much power in one person's hands.
Visibility of leadership on the up
Our findings show that the introduction of a directly elected mayor has resulted in a spectacular increase in the visibility of city leadership. In 2012 24% of citizens thought the city had visible leadership. In 2014 that figure had rocketed to 69%. This trend was also evident in the responses from civic leaders – 25% agreed Bristol had visible leadership in 2012, compared with an astonishing 97% in 2014.
Why does visible leadership matter? A key argument in favour relates to accountability. If you don't know who's making decisions, how can you hold them to account?
Visibility isn't the whole story though. My research on civic leadership in the UK and elsewhere suggests the process of direct election gives mayors the legitimacy to make tough decisions. In my new book, Leading the Inclusive City, I suggest, for example, that the legitimacy of being directly elected enabled Ken Livingstone, London's first directly elected mayor, to introduce a congestion charge on motorists driving into the centre of the capital in 2003.
Many vested interests opposed this progressive policy but the mayor was able to ride out the protests. The environmental benefits were so significant – reduced traffic, less air pollution and so on – that Livingstone's opinion poll ratings were up 10% within 10 days of introducing this new 'tax'.
Mayor Ferguson is perhaps hoping the residents' parking scheme he's introduced into various Bristol neighbourhoods will, despite significant unpopularity in some quarters, be seen as a step forward for the city.
Power shifts
What impact has the mayoral model had on the power system in Bristol? Councillors have mostly taken the view that it concentrates too much power in Ferguson's hands.
While 54% of citizens and around 78% of public managers and leaders from the business, community and voluntary sectors agreed the introduction of the mayoral system had ensured the interests of Bristol are better represented, only 33% of councillors thought so. Many feel they're being excluded from decision making.
They have a point. Directly elected mayors can, if they wish, delegate decision making responsibilities to senior councillors who act as assistant mayors. This happens in other mayoral authorities in England but not so far in Bristol. There's also great potential for strengthening neighbourhood governance here but this will only work if significant powers are devolved.
Our research shows Ferguson, an independent politician with a track record of carrying out urban regeneration projects, has been particularly effective in raising Bristol's profile within national and international policy circles. The city has won several international awards for its strong commitment to urban innovation.
Yet citizens' perceptions of trust in decision making have improved only marginally – from 19% trusting the council to make good decisions in 2012 to 23% in 2014. The improvement in citizen views about the timeliness of decision making is also modest – from 13% to 15%. It is worth stressing that it's still early days; building trust can take time.
Our report also provides more detailed figures on citizen views and the perceptions of various kinds of civic leader. In simple terms though, Bristol's better-off residents tend to have a more favourable view of the mayoral model than those who live in more deprived neighbourhoods.
Central government attack on local democracy
Here I want to reiterate the warning sounded at the start of this article. In assessing the performance of the mayoral system in our city, it's important to factor in the impact of central government spending cuts.
The current Conservative government has spending plans that are intended to reduce English local authorities' role dramatically, not just in meeting social needs but also in responding to economic and environmental challenges. This means that if you live in England, whether or not your city has a directly elected mayor, your public services will be decimated.
Note: Real term reductions in revenue support taking account of overall cuts and movement of grants in and out of the settlement.
The scale of the spending cuts to local government is difficult to take in but, following recent central government announcements, it's now possible to set out the detailed figures. Figure 1 shows how central government financial support to Bristol council will be cut by 78% in 10 years.
Yes, that's a 78% cut in central government financial support to Bristol council in a single decade.
This is an astonishing attack not just on the welfare state but also on England's institutions of local democracy. Cuts in central government support to other cities in England mirror Bristol's situation – or in some cases are even worse. City leaders of all flavours are confronted by a ruthless system of centralised power that's committed to 'rolling back the state' to the level communities experienced in the 1930s.
It follows that as we, the citizens of Bristol, assess the strengths and weaknesses of the mayoral form of governance in our city, we should be alert to the massive constraints imposed on our mayor and council by an overbearing central state.
The Impacts of Mayoral Governance in Bristol and information on Professor Robin Hambleton's new book, Leading the Inclusive City, are available online.