The best of Bristol news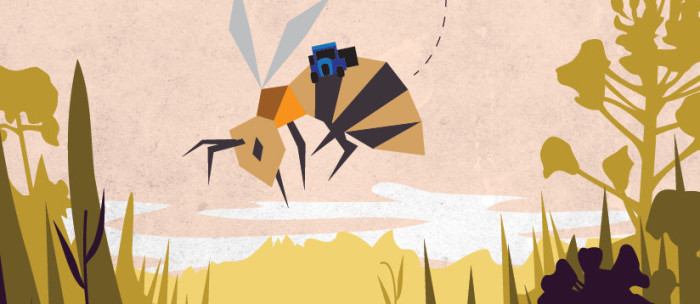 Now, obviously there must be a lot of positive things happening in England's sixth-biggest city, but we're damned if we know what they are. Once again though, we've heroically scraped the barrel to bring you some of that good stuff.
Anti-homeless spikes at the Galleries removed after public outcry
In February, the management of The Galleries shopping centre found itself under fire after installing 'inhumane' bollards on its property to deter rough sleepers. The bollards were removed within days after a public outcry. The shop is conveniently being refurbished and boards are up where the bollards were… nevertheless, corporations will be thinking twice before installing anti-rough sleeping hardware.
Fascists meet community resistance in Stokes Croft
A ragtag bunch of angry far-right activists turned up to intimidate members of the public attending a Stand up to Racism event at City Road Baptist Church on 8 March. Anti-fascist counter-protesters kept guard outside the event, resulting in skirmishes. The fascists found themselves massively outnumbered and hastily beat a retreat back down Stokes Croft. The meeting, attended by around 100 people, then continued without a hitch.
Campaign win for domestic violence survivors
The council has voted for a motion that survivors of domestic violence will now be given Band 1 priority for council housing, after a campaign by Mahala Osborne on 38 Degrees found widespread support. Osborne began the campaign while living in a safe house with her one-year-old son. There for six months, she met other women who had been in 'temporary' or 'emergency' accommodation for up to two years. The highest banding they were given was Band 2, despite being homeless and considered at risk. An estimated 14,273 women and girls were victims of domestic abuse in Bristol in 2015. After the victory, Osborne said she "can't quite believe it, it hasn't sunk in yet".
And finally…. Clifton: now with desirable residences for bees as well as humans
A series of multi-tiered planters – complete with bee houses, bee hotels and bee-friendly seasonal flowers and herbs – has been put up in Clifton by the Clifton Collective, a group of local businesses. Bees are essential to our ecosystem and under threat; the project seeks to raise awareness of bees and other pollinators and create new habitats throughout Clifton Village.
If you know about something positive going on in Bristol, please get in touch – you'll find us in the Cable office mainlining bitter old coffee, scowling and muttering about inequality and housing crises.