"Subvertising" feats continue in Bristol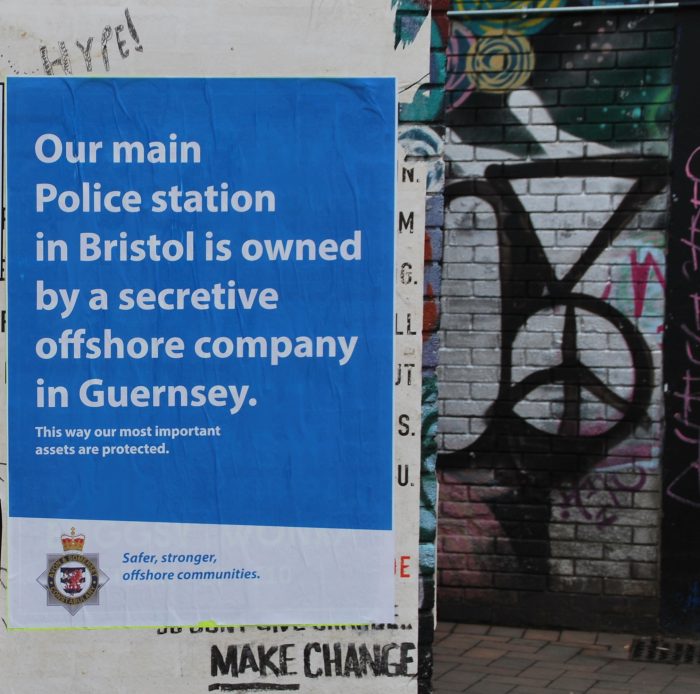 Subverts with a wicked take on stories in our city continue to appear
The use of satirical make-believe visuals to share little-known information appears to be on the rise in Bristol.
Another message from 'A0 Facts' to the Cable had this image attached, with the caption "Every Bearpit passerby needs to know this".
This is the second poster put up around the city that the Cable has been informed about. This piece of subvertising points to the fact that the Bridewell police station building is owned by a company in the tax haven of Guernsey.
Investigations and research by the Cable showed the scale of the ownership of Bristol property by companies based in tax havens, as well the Council's lease of its properties to offshore businesses.