These brilliant "subverts" just popped up in Bristol.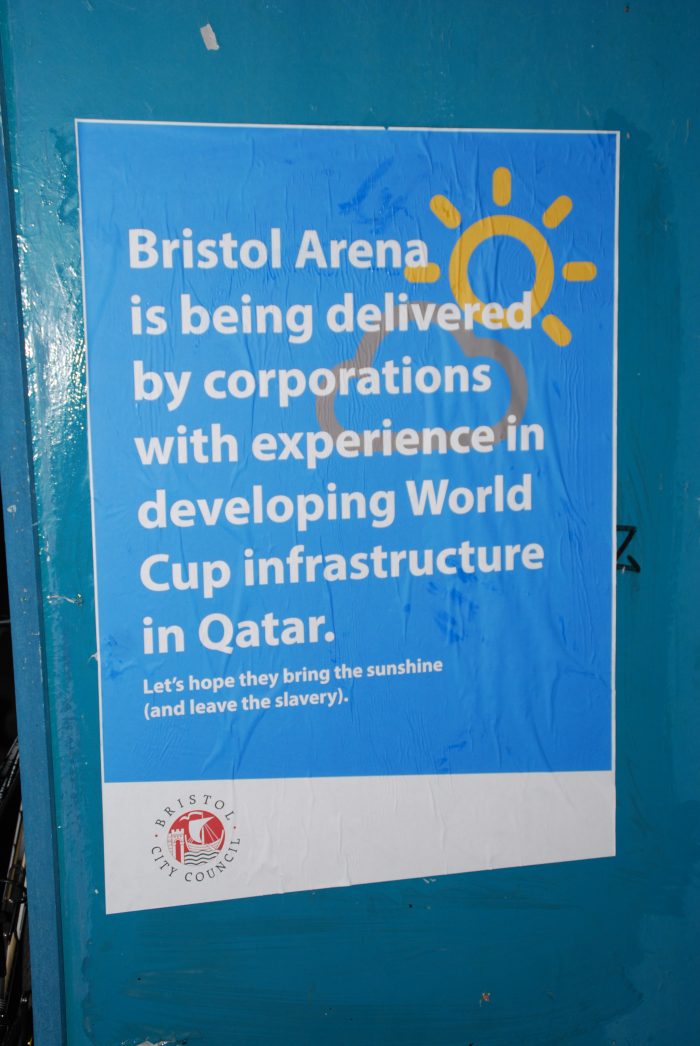 Subverts with a wicked take on stories in our city appeared last night.

In the Cable's inbox this morning we found this example of hijacking official branding for a humorous and political statement – known as "subvertising."
The message accompanying the photo said only "Seen at Temple Meads." The message was signed off with "A0 Facts".
The poster, branded as if official Council advertising, refers to the ethical record of the construction corporations building the much talked about Bristol Arena, as revealed by a Cable investigation sometime ago.