Come and party with the Cable!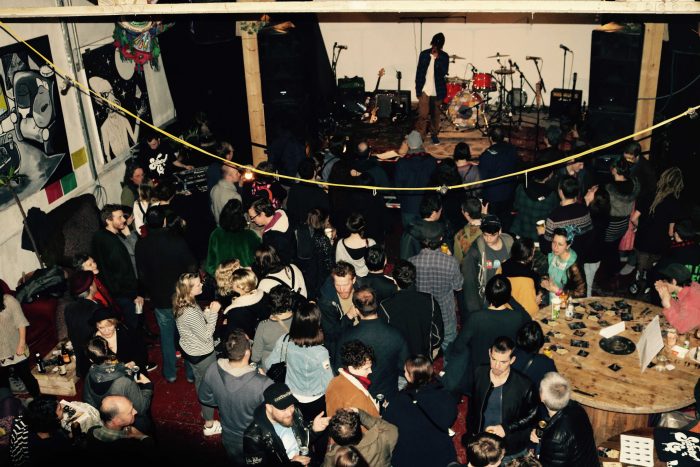 The 8th edition of the Bristol Cable comes out this week. We're having a party to celebrate on 16th July. We'd love to see you there.
Tickets available here
The 8th edition of the Bristol Cable comes out this week, packed with new stories and investigations by and for the people of Bristol. We are excited for it to be out in the streets and to hear your reactions to it.
To celebrate the release – as usual – we're having a party. And we'd love to see you there.
This is the chance for us all to have a bit of fun, get to know one another, and thank our members and contributors for their support. It's an opportunity for the co-op community to come together, and to introduce new people to the Cable.
Our previous parties included outstanding acts such as BOMBS, And The Wasters, Red Ray, Clayton Blizzard, Suzy Condrad and ThisisDA, along with some amazing DJ sets by DJs Jollly Rodger, Delroy, OcAyAnt and Spud Roots. We've been really thrilled to have these amazing Bristol-based artists bring the party to life.
This edition will be no different. On July 16th, don't miss the Bristol Cable's 8th Edition Launch Party at the Old Malt House. We will be joined by Rachel Bedford, Gorem & Avona and Fat Sandwich as headliners. The music starts at 20.15, and the after party will be kicking in after 23.15 pm with DJ Belafonte and DJ Delroy.
(£4 members, and £7 for non-members)
There will also be a limited number of tickets on the door, but make sure you get in before 10:30 as that will be our last entry time. In the meanwhile here is a little sneak peek at the artists that will be joining us at the party. Enjoy!
Fat Sandwich: https://soundcloud.com/fatsandwich/sets/sound-system-project
Gorem & Avona: https://www.youtube.com/watch?v=TDBYW6kP1Uc
Rachel Bedford: https://soundcloud.com/rachel-bedford-2/within-me-theres-sabotage