Power through art: Michele Curtis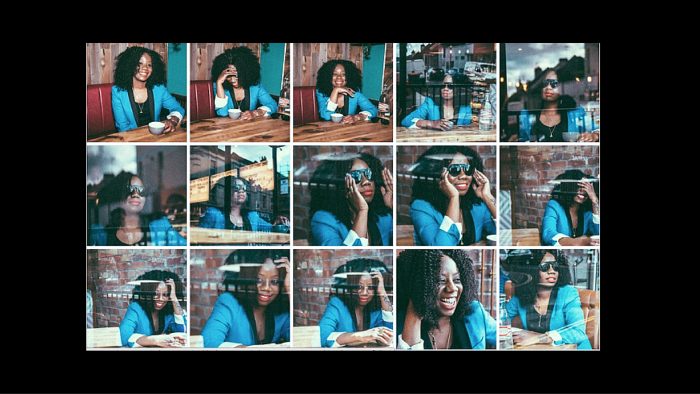 Sitting by the harbourside, up and coming portrait artist Michele Curtis talks art, politics and ambition.
In the overwhelmingly white and wealthy world of art, it's not often you meet an artist who's born and bred in Easton and the daughter of Jamaican parents. Sure enough, Michele's journey into fine art isn't exactly textbook. Having got laid off after 10 years working in mental health, she decided to give her creative ambitions a shot, signing up to a graphic design course. Her knack for using the brush and pen were quickly noticed, and things took off from there; launching exhibitions and winning awards for her artwork.
Back in 2014 Michele launched her first exhibition titled Iconic Black Bristolians, an umbrella name for a mix of shows which aim to educate and inspire the public about Bristol's Afro Caribbean community. Blending art and history into one, Michele's portraits celebrate the unsung heroes of Bristol's Caribbean communities, from civil rights campaigners to the founders of St Pauls Carnival.
"After I had the first exhibition I was literally expecting no-one to turn up, but literally five minutes after the door opened it was just ram packed," says Michele. "I've got a million different grannies and grandads now, and aunts and uncles that I've adopted this year and a half!" Emboldened by community and industry support for her work, she decided to embark on an initiative called The Seven Saints of St Pauls, a two year project celebrating first generation figureheads, with mural portraits planned for walls across St Pauls.
These grassroots historical art projects are a necessity says Michele, particularly for rapidly gentrifying neighbourhoods like St Pauls and Easton (check out her Bristol Cable history piece). "There isn't really any record of what most of us have done. They've talked about the bus boycott, but there are so many other things that people have contributed to and achieved for Bristol."
Keeping the theme of Carnival alive, Michele now brings Bristol Beats and Bass! The exhibition features portraits celebrating Bristol's Afro-Caribbean soundsystem pioneers. DJs and MCs, from the legendary Smith & Mighty, Wild Bunch Crew and City Rockas are featured among others. Bristol Beats and Bass! Is being exhibited at the Island Bristol and closes on Saturday July 29th.
"I hate talking politics" says Michele. But fighting prejudice and celebrating the lives of those who are otherwise forgotten is what she does, and art is her tool of choice. "From my own experience, the media has a lot to answer for when it comes to people's perceptions of how they receive other people from different backgrounds or economic status…. I hope that through art I can make people at least think twice, or at least consider other perspectives before judging people."