Street artists talk shop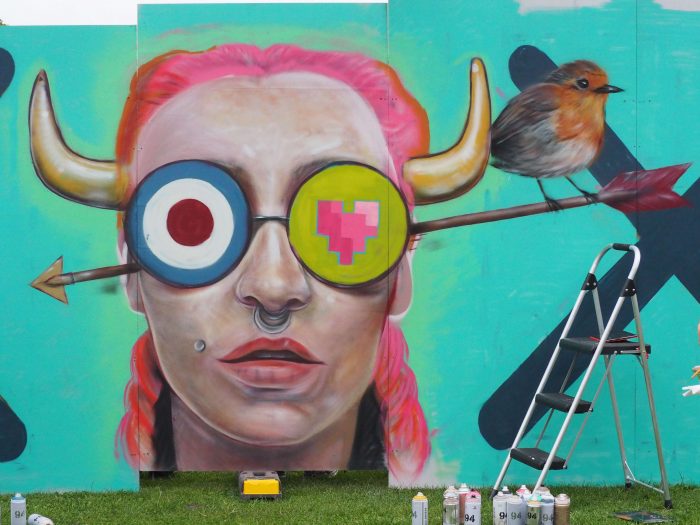 Vandals? No, professional artists. The Cable talks to Bristol artists making a living from their spray cans.
Feature photo: Juan J Moreno
Graffiti came from New York in the early 70s with tags and then moved on trains as rolling galleries… It came about in Bristol in the early 80s and hasn't looked back. But how far has it come from associations with rebellion and criminal damage?
In Bristol at least, it appears assimilated, accepted as a cornerstone of local culture with even a yearly festival – Upfest – to celebrate the art form. Now developments such as social media mean artists can connect with their idols, employers and potential fans alike.
Equally, there are many artists who are making a legit business out of their spray can expertise. Artists appear to improvise when it comes to making art pay. They deal with their world as it unfolds, seeking mutual satisfaction in relationships with employers, working professionally like anyone else because it's just another job.
There are of course, examples of (lucrative) contradictions. Banksy is the name, and business is the game. Wisely the council have found a compromise and incorporated disaffection – because was good for tourism.
But for most of those who go mainstream, can they do what they love while paying the rent? We spoke to artists to find out more about their views on the scene's latest, professionalism vs the underground, and the spectre of Banksy over the Bristol scene.
Mr Draws