A helping hand or an iron fist?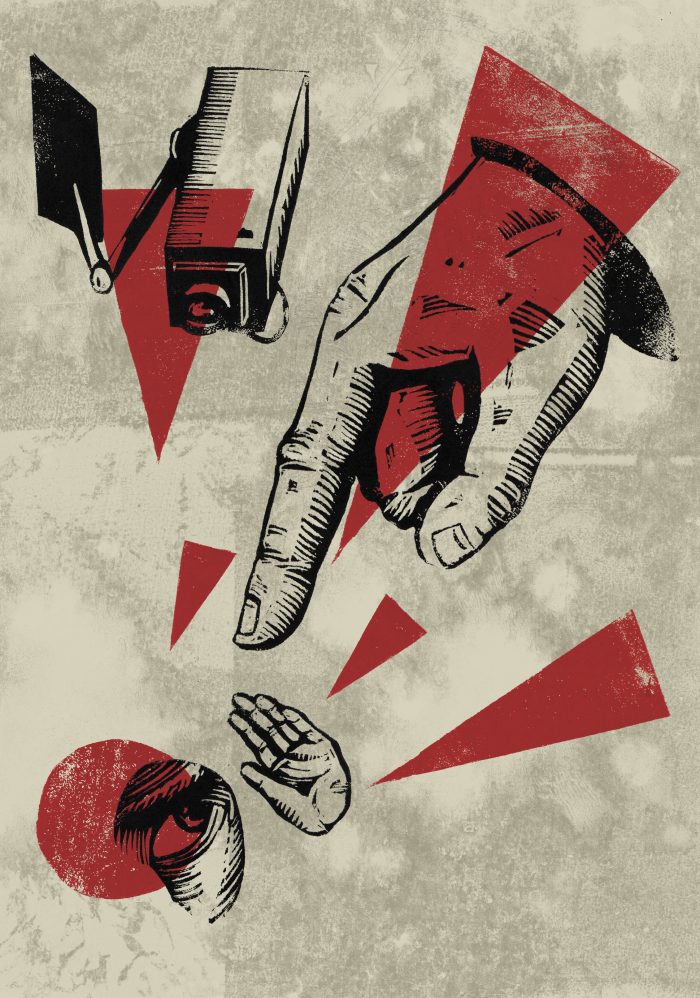 Muslim Bristolians on the Prevent policy
Recently we looked into the government's controversial 'Prevent' counter-terrorism policy, which now requires all public organisations (schools, universities, hospitals) to look out for signs of non-violent extremism.
This policy has been repeatedly accused of targeting Muslims, but advocates insist it is designed to tackle extremism in a wide range of areas and communities.
In Bristol, Prevent is implemented through a Muslim-led community organisation called Building the Bridge.
A few Muslim Bristolians shared their views with us.
Faizul Ahmed (not his real name)
Teacher at a further education college in Bristol and a trained Prevent officer for that college.
"The majority of students [at my college] are BME, most of the staff are not. Then you have this whole Prevent agenda going on; it does nothing but create segregation.
"No matter how they create this training, it is aimed at radicalisation, and the way the media and the government have created the narrative, radicalisation = Islam = Muslims.
"These students go online … and very quickly, whether it's right or wrong, they get the impression that this is a law against Muslims."
"It surprises but it doesn't surprise me. When you go back to the 70s and the 80s, the way Irish people got treated in this country because of the IRA, was shocking."
"Yes, there is a group of psychopaths in the Middle East that are going round doing some massive atrocities. And if I could, with a magic wand, get rid of them, I would. So they do exist. Are young people going from different parts of the world to join these psychopaths? Yes they are. And they're joining them, mostly under a false narrative or pretext.
"As an educator for 18 years, [Prevent] is not educating our young people when it comes to radicalisation … it will ruin people's lives."
Zaheer Shabir
Immigration lawyer and longtime community co-chair of Building The Bridge, from before Prevent was updated with the legal duty
"I would strongly say there is no need for concern. Yes there will be individual issues even from a community perspective, but not what can't be resolved … we [as community co-chairs of Building The Bridge] get the opportunity to provide feedback, right up to the Home Office."
"These issues on radicalisation, the issues on extremism … the programme is saying look, talk about it, don't treat it as taboo … if you see any signs, if you feel there's something just not right, you know there are ways of dealing with that, tackling that, and mothers and fathers and brothers and sisters, we are in it together."
"I do [think it's a good policy]. It has its issues, and there's a process that we can [use to] get that dealt with.
"The issues that come certainly to my understanding, is there's a level of emphasis on Muslim and Islam communities only. Someone's personal life, practicing a religion, it shouldn't be taken out of context … again, comes down to the training. There doesn't have to be a criminal side, a radicalisation aspect, or extremism aspect attached to everything a Muslim does."
"I think this concern that the community has is legitimate … but the Home Office are aware of that, I know they're aware of that, but they need to be a bit more inclusive I think, in not only being aware but translating that into more effective policy –and I think it will continue to [improve]."
Noha Abou El Magd
Former BME officer for Bristol University Student Union
"Muslim students' access to welfare is absolutely horrendous. [According to the legislation] you could be reported for "relevant mental health issues" … vague terms.
"When my mental health was really bad, I looked into independent [options] rather than access uni services."
"The university has discretion in how they want to implement the Prevent duty. What I want to see is the university ensure that Muslim students are protected under this act, taking responsibility for the students they have, and acknowledging that they are at risk.
"I really would like to see, if the Prevent training is going ahead, bias and Islamophobia training."
Mohammed Elsharif
NHS manager and former co-chair of Building the Bridge
"I see it as a positive step to try to protect our children, because they're our children, and also to protect the whole community … "[But] it's a risk without training. And also the reporting, it should be safeguarding reporting, not to the police."
"We managed to really develop a more local Prevent … a community dialogue … more active citizenship, building resilience in communities … [while] also looking at the risk to make sure our young people don't end up in Syria or Iraq – nobody wants that – or harming anybody in this country.
"It's our duty as well to make sure we work with authorities to stop it – but not victimising people."
"If you're going to try to report children, report in general, you need to make sure teachers in schools understand what is radicalisation and what is just general practice. If a young person went to the teacher and said, I want to pray on Friday, how do you interpret that? Is that radicalisation or just cultural?

I don't think there is enough training, and I think going as far as trying to monitor children in nurseries I think is not right. You're pushing young people into a corner."
"It's about supporting young people and building resilience, not victimising them. As long as we do that balance right, I think it's a positive."
Hanna Ahmed
Bristol Somali Forum
"[This is] yet another systematic way to invade privacy and put a negative spotlight on the Muslim community, which increases Islamaphobia.
"It puts a label on an already existing label, that we are yet again the reason for the extremism."
"It is also going to be another thing that makes us feel excluded and somehow just pushed aside in a group, where we are not a part of the community.
"I think it's not a safeguarding our youth, it is criminalizing. I believe rather than putting Prevent measures [on people] our youth should be educated.
"That's what a mother would want."