Council asks: Public, are you not engaged?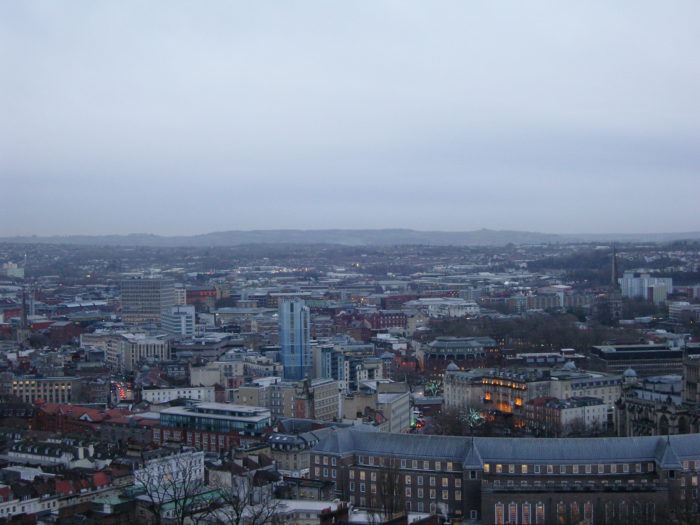 The council has been discussing how to make their committee meetings more engaging to the public, a topic dear to the heart of the Cable's council correspondent.
Bristol City Council is calling on you to become its worst nightmare. They want you to gate-crash their meetings ask them annoying questions, challenge their proposals with ones of your own and smash them to bits every time they do something wrong. They want you to harangue and harass them into being better.
Well… not quite. BCC just want to get more public engagement at their committee meetings. But what does 'public engagement' even mean? What are people supposed to engage with? With the deathly dull and offensively cagey policy documents? With the pointless PR fluff attached to Council consultations? Or is engagement limited to just two questions filed that have to be filed three days in advance?
I've been going to as many of the Council's meetings as possible. 'Engaging' with the Council is something that I'm trying to do on a daily basis. So while the Councillors are concerned about how they open up their processes to members of the public, it's something that sends me into fit of rage about once a week. So when the issue came up on the agenda, I submitted a public statement for discussion.
"People aren't engaged with your meetings because there is nothing for them to engage with. I have a high tolerance for reading hundreds of pages of turgid policy documents, but I'm also the only one that ever turns up"
A ballsy opening paragraph, but it paid off. I was indeed the only member of the public that wanted to spend their Thursday evening at the Overview, Scrutiny and Management Board. I had a few things to complain about.
The first is accessibility. There's very little point in the council publishing policy documents and minutes if they're unintelligible to members of the public. Try and wrap your head around whatever the hell this is saying, or maybe an example from the Health and Wellbeing Board, which is the worst for silly buzzwords and coded messages: "Better Care Bristol will drive the transformation of care and reduction of inequalities by establishing integrated local services where health and social care resources are brought together in a coherent, locality model, targeting resources where the need is greatest." Huh?
If your public records can only be understood by people with time, energy and expertise then they're not really 'public', are they? Also on the point of accessibility, plenty of people have valuable things to say about the council's policies, but they're turned off by the fussy procedure for submitting questions and comments and don't particularly want to have to stand up in front of a lot of strangers (and the web-cast) to make their point.
Second problem with public engagement is honesty. In theory, committees are supposed to be forums for debate. You thrash out an idea and make it better for it. But in reality that rarely happens, because it's clear that a decision on the direction of travel has been made before the issue ever makes its way into the public domain. You see this all the time where a report presents four options but three of them are clearly designed to be crap, so you're left with a fait accompli. Councillors complain about this all the time, but at least they have a seat at the table whereas the public are truly out in the cold.
Telling only one side of the story is dishonest. This was in full display during last week's Cabinet meeting which has adopted a weirdly americanised press-conference format, where all the Cabinet members face the public and their input is limited to a few positive words about each proposal rather than actually debating anything.
Cabinet meeting or press conference?
Another obvious flaw in the press-conference format is, err, the lack involvement of the press. There's no facility for questions from the floor, so I can't chime in with a: "Mr Mayor! Mr Mayor! We've been discussing council finances for an hour now, and as far as I understand it the only money saving proposals the council has identified is £200k from the museums, and 1,000 redundancies. What has gone wrong here?"
Final problem is detail. As we're on the topic of the disastrous state of the council's finances, why don't we turn to what is probably the most important document the council has published this year, the Quarter 1 Finance Report (thrilling, I know).
The report is unbelievably sketchy. Anyone reading it is left wondering at what exactly a 'reduction of non-essential spending' is or what shape it might take. Or how exactly 'technical accounting adjustments' are supposed to help to solve a £29m budget deficit. Or how in god's name the IT programme was supposed to operate with money to buy new things but no budget to support or maintain them.
Without the detail, there's nothing for the public to engage with. Even if you turn up to the meeting, read all the papers and fully understand them, the only course of action you can take is to sit there scratching your head and trying to work out the reasons for, and the implications of, whatever throwaway comment has caught your eye.
If Bristol City Council are serious about driving up public engagement, then they need to be equipping people with the means and mechanisms to actually derail their plans
Council meetings exclude the public because they're not accessible to average people. They're not honest if they're exercising genuine concerns, risks and problems from the debate. And they're not detailed or comprehensive enough to allow anyone to do anything with the information they might gather.
Because here's the kicker, if Bristol City Council are serious about driving up public engagement, then they need to be equipping people with the means and mechanisms to actually derail their plans. Providing the pretence of engagement without following through on the commitment is just disingenuous and insulting.
I distinctly remember that during the 'devolution' debate the public gallery found itself swamped with 40 or so college-age students, pissed off about something. But despite being fired up and ready to break some heads in the council chambers, within 10 minutes of the meeting starting I think they realised there was no reason for them to be there and they all quietly shuffled out. They've been taught that if you want change you're better off waving a placard on college green than trying to navigate the Byzantine bureaucracy of council committees to get close to the actual levers of power.
That's 40 kids who aren't going to bother engaging with the council again. And that is a tragedy. I heard one of them mumble, embarrassedly: 'I'm so sorry. Eugh, we're so bad at protesting.' All I could think is: 'Nah mate. You're doing fine. It's them who're the problem."
What do Cable readers think? Is there any point in getting engaged with council meetings? How would you improve them? Do you believe that the council is going to take this seriously?