This is about more than wolf-whistling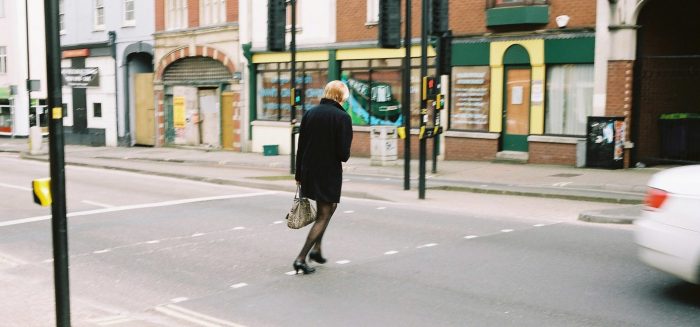 Attempts to get misogyny classed as a hate crime, as Nottinghamshire Police have done, are being twisted in the mainstream media. Ellie Vowles explains why it's so important.
"We must ask ourselves if we want our young women to grow up expecting to be harassed."
In July, Nottinghamshire Police and the Nottingham Women's Centre announced a new category of misogynistic hate crime, to counter the abuse and harassment that women experience in public day-to-day – just for being women. The story has since attracted mainstream media coverage, including a feature on BBC One's Sunday Morning Live, and other police forces are now considering similar schemes.
One consistent problem in the reporting on this issue is the focus on wolf-whistling. A recent Bristol Post headline asked: "Will wolf-whistling soon become a hate crime?" It was followed by a letter from Conservative councillor for Bishopsworth, Richard Eddy, warning that "Bristol city council will soon have pressure mounted on it by ardent feminists to add wolf-whistling to the list of more heinous hate crimes". Bristol Zero Tolerance released an excellent response.
After writing to Cllr Eddy, I've followed the story closely and noticed the trend: many reports focus on the 'trivial' aspects of harassment, particularly wolf-whistling, forgetting that these 'frivolous acts' (as several people interviewed on Sunday Morning Live called them) do not exist in a vacuum and, as with other hate crimes, can often escalate into more dangerous territory.
As a 23-year-old woman, I'm very aware of the negative effect street harassment can have on women's daily lives. Being constantly watched, commented on, shouted and beeped at interrupts your day, intimidates and provokes fears of more serious harassment. A similar scheme in Bristol would please and reassure me and many female friends.
A recent report by Bristol council's public health team revealed that one in three girls in Bristol schools has been threatened with rape and nearly two in five have been groped. We must ask ourselves if we want our young women to grow up expecting to be harassed, with the fear of more serious incidents hanging over them.
In the UK two women a week die from violent (ex-)partners, it's estimated that at least 85,000 women are raped a year (one every seven minutes) and the NSPCC has stated that 2016 has seen a rise in sexual abuse cases. These terrifying statistics show us that real change is needed fast. Bristol, the UK and all of its officials have a duty to face up to the fact that more needs to be done.
Ellie Vowles is a Bristol Women's Voice management member, and MSc gender and international relations student at Bristol University