Coppers working second jobs for extra cash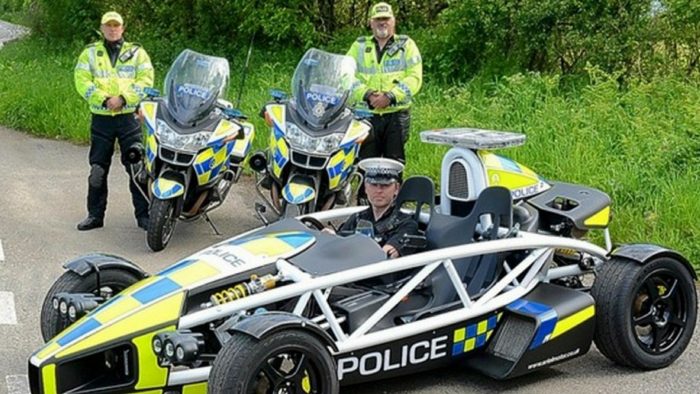 Give this mystery shopper bad customer service and you might get more than just a poor rating.

From TV extra to cleaner and mystery shopper, Avon and Somerset police employees have declared 616 second jobs according to new figures. Of these, 437 are being worked by police officers and community support officers.
If these jobs are distributed one-per-person (we don't know how many officers are moonlighting in multiple roles), that translates to one in six members of the police force working a second job, up from one in 10 in 2009.
The new figures, obtained via a Freedom of Information request, also include volunteer positions and second jobs worked by civilian staff at Avon and Somerset constabulary.
Most of the extra work was linked to the real estate market, with 187 coppers having declared a second income from the rent or lease of property. Then there's the plumber, drivers, holiday rep, gardeners, musicians and even a baker making dough on the side of policing. Of the 616 declared second jobs, 290 are worked by uniformed constables, 53 by sergeants, and 33 by detective constables.
Your next driving instructor. Photo: Paul Townsend/ (CC BY-ND 2.0)
Avon and Somerset Police Federation chairman Vince Howard believes pay stagnation and rising pension costs could explain why so many officers are working second jobs.
"Having endured a lengthy pay freeze and significant contribution increases in pension costs – and pitiful pay increases over the last seven years, it's hardly surprising some have to turn to an additional income to support their families," Vince Howard, chairman of Avon and Somerset Police Federation, told the Cable.
"Approximately one in five officers have a business interest registered with Avon and Somerset Constabulary," Howard added. "Some will have brought skills into the organisation, which they have continued to use, for example as a plumber, but some have to take on additional work to make ends meet."
Police staff are allowed to take second jobs or run companies if approved by their superiors. Unless there is a direct conflict of interest, permission is likely to be given.
However, the growing number of police working second jobs has drawn criticism, including over tiredness, stress and conflicts of interest. In 2012 Keith Vaz, former chairman of the Home Affairs Select Committee, and arguably a man all too familiar with potential conflicts of interest, said: "The issue of conflict of interest is of very serious concern. The public will find it most unsatisfactory that police officers have second jobs. It's a very important profession."
National Police Chiefs' Council (NPCC) guidance identifies certain types of employment as problematic, including private security work and driving jobs. According to the NPCC, driving on top of regular police duties can interfere with the recommended 11 hours break between working shifts. Twelve Avon and Somerset police officers work as drivers, and five as driving instructors.
Thanks to Phil Chamberlian, head of journalism at UWE, for submitting this Freedom of Information response. Click here to view the data.