Racial bias growing in stop and search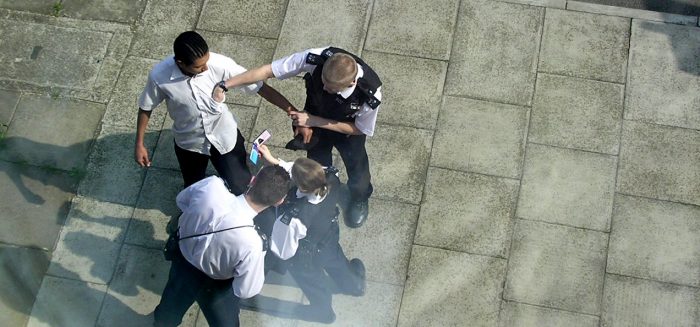 While Avon and Somerset police have reduced the total number of stop an searches, the proportion of black people compared to white people increases.
Photo: Chris White (flickr: CC BY-NC-ND)

Overall the number of stop and searches has decreased dramatically in Avon and Somerset in recent years. In 2013 the force made 27,845 searches, a year later the figure had halved to 12,575. Figures for recent years are incomplete, but in the first half of 2016 the number of stop and searches was down to just 2,614, implying a five-fold reduction over three years.
However, despite this overall drop black people in the Bristol region are increasingly likely to be stopped and searched than their white counterparts in 2016. This is an increase in the proportion of black people stopped by the police, which has been consistent since 2014.
According to research by think-tank and campaign group Stopwatch, in 2015/16 black people were stopped and searched by the force at six times the rate of white people, up from five times in 2014/15. Meanwhile, people of mixed backgrounds were twice as likely to be searched than white people in 2015/16.


There were also huge disparities across Avon and Somerset. In Somerset, 39 black people were stopped and searched for every one white person. Although, Somerset recorded the highest increase in the proportion of black to white stop and searches (up from 17:1 in 2015), all areas within Avon & Somerset recorded an increase.
The increasing proportion of black people being stopped and searched is  due to very large reductions in the number of white people being searched compared to relatively small decreases in black populations.

Police data from April to September 2016  shows that of the 2,614 stop and searches conducted in the period, two thirds resulted in noting found and no further action taken, and fewer than one in ten stops led to an arrest.