Chasing hard facts in a post-truth world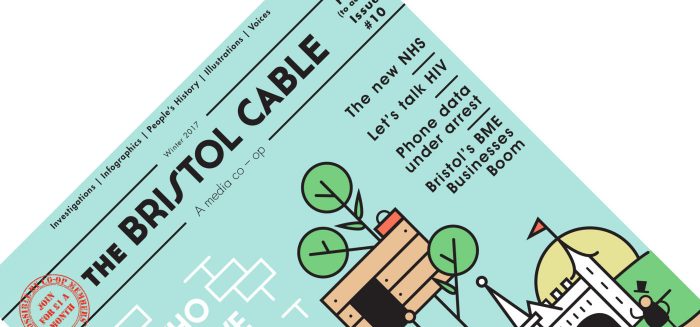 Depending on your political slant, the year just ended was a time of incredulous horror or a breath of fresh air. A globally turbulent 2016 saw Western societal foundations trembling and – on the surface at least – perceived elites showing cracks.
The media establishment was no exception. The BBC, already under pressure from the government, faced accusations of Tory-loving from some sections of the public. Across the Atlantic, big publishers like the New York Times and Washington Post were overtaken by social media-savvy startup sites, many of which were partisans for the Trump campaign (which also went on to flip most papers' predictions on their head by winning! Don't go there.)
But the newer populist media outlets, which aren't just an American phenomenon – or a right wing one – also came under fire for helping spread 'fake news', bigotry and worse. Their defenders argued that mainstream publications have for decades been guilty of bias, turning blind eyes and stirring up hate. Not much comfort.
Where does the Cable fit into this 'post-truth' landscape ? We started two years ago, as an alternative to the established local press which generally offers, thanks to shrinking sales and the concentration of too many titles in too few profit-grabbing hands, a thin diet of crime and recycled press releases. We don't claim to be the only news outlet you need – in fact, we encourage you to use as many sources as possible! But we are proud that in 2016 we broke several big stories, including on our police force's spying capabilities, threats to the local NHS and landlords behaving less ethically than they claimed.
This issue, we continue in true Cable style: raking over the tax arrangements of council contractors, looking hard at the property developers buying up Bristol and learning about HIV in our city. These stories and many more are borne of the hard work of contributors across the city as well as our small core team.
We at the Cable are certainly not perfect but at least we don't pretend to be objective.
Excitingly, not long after after this edition hits the streets, participants in our Media Lab will finish their course of 11 free journalism training sessions and be released onto the streets as newly tooled-up citizen journalists. We hope this will lead to some great content in future editions.
We at the Cable are certainly not perfect but at least we don't pretend to be objective. To plenty of the stories we uncover, the only natural reaction is anger. But – unlike some other media companies, both old and new – we do the donkey work of chasing down facts that matter. We want to be a paper for all Bristolians, with a range of powerful voices, histories and features, and that means trying to challenge assumptions (including our own!) and getting beyond lazy analysis.
As ever, we rely on your support to do so. Members get access to free workshops and events, which are a big part of fulfilling our aims beyond simply producing journalism, as well as discounts at local businesses and a vote in how their media operates. If you're not yet a part of the Cable, and you want to change Bristol for the better – or at least give it a shot – sign up.