Children with ME need relevant science, not pressure to do more, more, more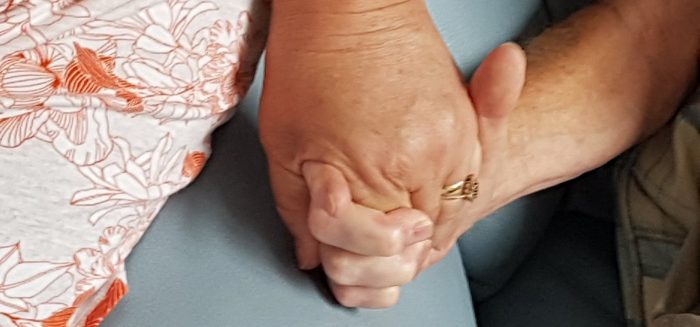 An advocate and campaigner living with ME explains why she opposes Bristol University's trials on children with the condition.
In November, Bristol University made national headlines for a £1m trial attempting to treat child ME sufferers using a specific form of cognitive behaviour therapy (CBT) over the internet. In chronic conditions, talking therapies can be useful support for the uncertainty and loss caused by illness. However, CBT is being used differently in ME with a strong agenda to increase activity, without treating the underlying disease. Bristol is also trialling a controversial 'graded exercise therapy' (MAGENTA).  As an ME sufferer myself, I am deeply troubled to see the continued use of approaches to treat ME that can harm sick children instead of helping them.
Adults with ME feel that our views on these issues are usually ignored or caricatured. Children with ME have even less of a voice.
The hallmark of ME is an exacerbation of symptoms following physical or cognitive exertion. The repercussions are usually delayed by a day or two and sometimes a relapse can be indefinite. One day I was out walking my dog on the Downs, the next day I was struggling to sit up in bed. Biological findings into ME (myalgic encephalomyelitis) involve the immune system, metabolism and mitochondria. There seems to me no logical explanation for how this could be reversed by CBT or graded exercise.
At the 2016 conference for the International Association for Chronic Fatigue Syndrome/ME, the only CBT-focused study (larger than Bristol's FITNET-NHS one) concluded that "findings suggest that individuals do not reduce activity level due to illness beliefs, as proposed by the cognitive behavioural theory of CFS… exercise-based interventions lack empirical justification". The nature of patient opposition to the Bristol trial also includes similar studies failing to report differences at long-term follow-up, poor definition of ME/CFS and reliance on subjective measures.
Graded exercise therapy is more controversial still and reports more harm than benefit in patient surveys. In one ME Assocation survey 74% reported harm, including starting to need a wheelchair and becoming bed/housebound. Patients aren't made aware of these risks and if you become severely affected there is no antidote or effective treatment available.
Child studies usually need to be justified by beneficial adult evidence. MAGENTA is based on an infamous £5m study (known as the 'PACE trial'), which is cited as an example of bad science. In this study patients could get worse yet be classed as 'recovered'. It is no basis for an ethical trial on children.
Exciting developments, such as appropriating cancer drugs, are showing good results for ME. Patients in this country want to see what little research money there is focused on well-designed biomedical studies, not another £1m of public money targeted at repetitive psychosocial trials.
Adults with ME feel that our views on these issues are usually ignored or caricatured. Children with ME have even less of a voice.
Find out more about the issues and petition Parliament about graded exercise therapy: www.stopGET.org.