4% "affordable" Easton development up for decision… again!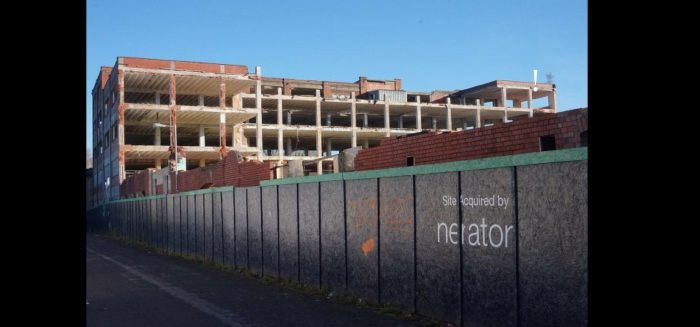 The controversial plans were deferred in November.
The Greenbank Chocolate Factory has aroused many passions in the hype around Bristol's housing crisis, and it's now back on the agenda. Following a campaign led by ACORN and fuelled by Cable investigations revealing the developer's fudged numbers and exotic tax affairs, the decision to approve the 4% "affordable" housing development in the rapidly gentrifying Greenbank area was deferred by councillors in November despite recommendations by council planning officers.
The decision led to the developers, Generator Group, going over the heads of local councillors and appealing to the government appointed Planning Inspectorate. Now, council planning officers have recommended that local councillors do not defend the appeal and effectively approve the exact same application on Wednesday 22nd. Despite widespread resistance from councillors and the public, the planning officer's recommendation is informed by the likelihood of the council being defeated at the appeal and having to pick up all the costs anyway.
Planning rules restrict the ability of local councillors to reject applications if the developers can show they won't make enough profit if affordable housing is included.
It is yet to be seen whether councillors will approve the application or defend the case at appeal. The meeting will be held on Wednesday 22nd February at 2pm. The meeting is open to the public.
Find out more and object to the application here using reference 15/06400/F.