Breaking: Multinational bank backs down to local campaigners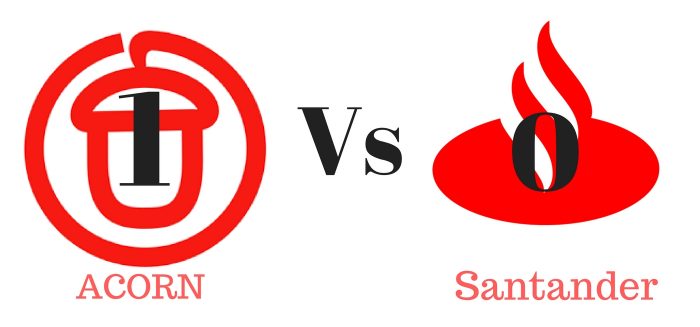 Santander has been forced to back track on a controversial policy.
Campaigners from community union ACORN are thrilled today that a planned action against Santander bank has got the goods without waving a single placard.
ACORN, who primarily campaign around housing issues and have a strong presence in Bristol, called their first national action after it emerged that Santander had included a clause in some of its buy-to-let mortgage contracts requiring landlords to take all steps to secure a "maximum increase in the rent which can reasonably be achieved". The move stoked increasing anger stemming from the UK's ongoing housing crisis.
The campaigners had planned to deliver petitions and protest outside bank branches nationwide in an attempt to get Santander to withdraw the clause.
Responding to the pressure, Santander have now said that they have never enforced the clause, but that they "are in the process of removing it from our terms and conditions".
A spokesperson for ACORN Bristol said that the action will still be going ahead, but will be a celebration rather than a protest (on this matter).
Under the banner of #rentersrising, ACORN hopes to build a national renters union "to be able to defend tenants rights and make them stronger. To be able to win secure, decent, affordable homes for all."
The current actions by Santander are similar to when a Bristol branch of estate agent CJ Hole urged landlords to take advantage of the housing crisis and raise rents on tenants in 2015.