Bristol headteachers confront DfE over school cuts "disgrace"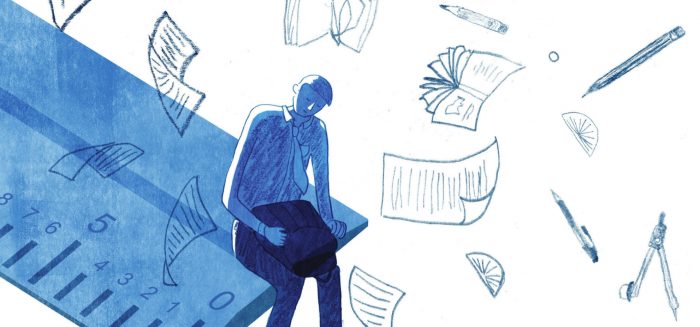 Bristol heads speak out over "national disgrace" school funding cuts that will see SEN pupils with reduced support and classrooms stripped of teaching staff.
Illustration: Gordy Wright
A combination of local and national factors have collided to create a perfect storm for Bristol schools' finances. Schools across the city are employing measures, including cuts to staffing, reduction of special educational needs (SEN) provision for SEN-certified pupils, along with cutting extracurricular activities and trips, in order to balance the books.
Now the Bristol branch of the NAHT (National Association of Headteachers) is speaking out publicly about the strain caused by the government's funding changes, and is aiming to mobilise parents to lobby MPs on schools cuts.
"I'm sure there are a million ways you can spin figures and data however, I cannot understand that the government think it's OK to say they're increasing funding for schools when they're not. That is an out-and-out lie," says James Barry, head of Parson's Street Primary School and secretary of the NAHT Bristol branch.
The Department for Education (DfE) claim that schools have more funding than ever before – but since December, heads have been mobilising nationwide. Barry says this academic year the cuts really started to bite in Bristol, and are the result of national and Bristol-specific factors, where huge overspends from previous years are still being recovered under harsh austerity hitting SEN students hardest.
"I don't know how they can cut it any further without taking money away from children more than it already has been. I've got instances at my school where I am funding children to the deficit of my overall school budget, and I know that that's not an isolated case," he explains.
"I've got a child at my school who is absolutely thriving here, but with physical and medical needs could not survive in mainstream without that one-to-one provision that we provide for her. But at the same time I've got pupils arriving where I can't offer one-to-one provision."
"I cannot understand that the government think it's OK to say they're increasing funding for schools when they're not. That is an out-and-out lie."
At Parson's Street Primary School, Barry has written to parents and carers to explain the dire straits the school is in, which has seen it reduce the number of teaching assistants employed from 21 teaching assistants last year, to 15 this year and, he predicts, another drop to about 10 next year.
He wants to see parents speak out about the cuts' impacts. Parents and guardians will face paying higher contributions for any activities, such as music or trips, beyond the lessons that schools are legally obligated to provide – something that will add to household finances already under strain from the council tax rise and welfare changes.
Barry adds that the DfE has not responded to any attempts at dialogue with the NAHT branch, who sent an open letter to education secretary Justine Greening in January. Karin Smyth, Labour MP for Bristol South, has agreed to take up the issue in parliament.
In the council, Cllr Hiscott, Cabinet lead for education and skills, has pulled together a cross-party group of councillors to prepare a council response and to lobby government about education funding. Core city leaders have also written to the government about the problems.
Bristol isn't the only place schools cuts are being felt severely. A head in Berkshire recently resigned in protest, while in West Sussex heads publicly warned they may be forced to cut school hours due to lack of staffing. London, like Bristol, is facing real cuts under the government's new funding formula that heads warn will see recent school improvements slide backwards.
Barry felt there was no choice but to 'stick his head above the parapet' and speak out publicly: "It's a national disgrace. What's happening is simply not right…not when it's affecting our children."
To explore total amounts that Bristol's schools are predicted to lose, on an institution and per pupil-level, check out the School Cuts website, created by various national unions here.