Housing: Talk is turning into action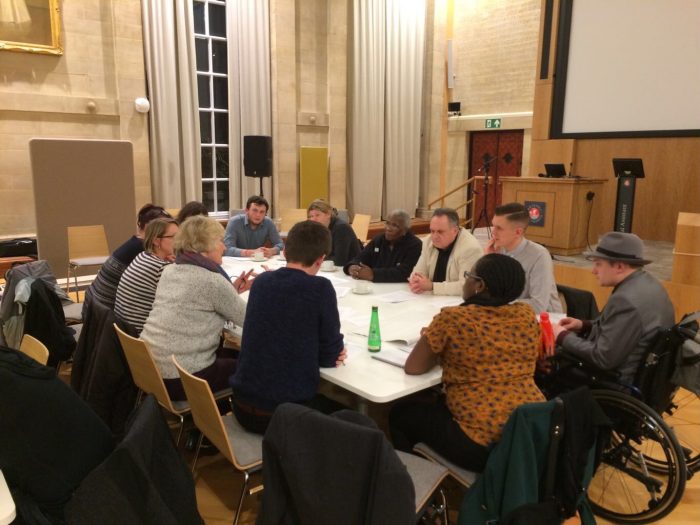 It's not often we can report positive news about housing. But last night's Big Housing Conversation (Round 2) provided precisely that.
The event was organised by the tireless campaigners, ACORN, and hosted by Bristol City Council. The night saw a hopeful (and unusual) coming together of an often confrontational campaign group and senior members of the council.
Mayor Rees kicked it off by declaring that tackling housing was the "single most effective policy"" to ensure the best start in life.  Referring to the problem of gentrification, the Mayor said that "Easton is not what it used to be when I was a child" while saying some good had come of it. Next up was the council's lead on homes, councillor Paul Smith, who with a grin said that "Hartcliffe is still is what it was like when I was a kid". Councillor Smith spoke of the council's ambitious plans including a council-owned building company and working with local groups to deliver community led schemes.
Later, in small groups, roughly 100 people set about discussing housing solutions for Bristol. This included, how to build genuinely affordable homes rather than just housing units, and building a city-wide tenants federation to address the challenges faced by those living with disabilities at a time of unrelenting austerity.
Innovative ideas were then put back to the room, from organising with the major UK cities to lock out greedy developers, to short term solutions addressing rough sleeping. There was a clear understanding that creating affordable decent homes is key to addressing many of society's issues, from community relations to financial markets. Along with the politics and policy, were the powerful stories of homelessness, people facing eviction and being pushed around by landlords. 
That this event happened, speaks to both the severity of the crisis, and that housing has been put firmly on the agenda by ACORN, the council, and (excuse the plug) solid media coverage. Now the test will be to follow through and keep up the pressure, in order to counter the foot dragging and active opposition of some developers and government. But, where there is the political willingness, (and a couple of quid to join the right organisations) there must be a way.