Photoessay: keeping printing press alive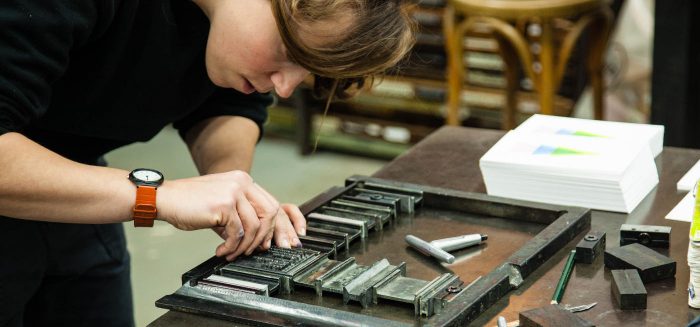 The Cable spent a morning at the Letterpress Collective to catch a glimpse of a near vanished industry…
Photos: Dean Ayotte
With thanks to Nick Hand & Ellen Bills (Letterpress Collective), Mike Richardson (Bristol Radical History), Charlotte Biszewski (Bristol Set in Print).
The history of printing in Bristol is longstanding and rich. Going back to the 18th Century, the industry reached a peak in 1901, when 72 letterpress firms existed and five daily newspapers were printed. In 1938, 14,383 (women, men, girls and boys) were employed in the city's industry, representing 8.7% of the total contracted workforce. Throughout the 1980s and 90s job cuts, anti-union pushes and technological changes gradually reduced the number of publishers and printers down to almost nothing.
The Letterpress Collective, based at the Centrespace Gallery in the centre of Bristol, are helping to keep the skills of printing alive in a small way. They provide a hub for skill sharing amongst local artists, and run practical workshops on the basics of print for the public. Opened just over 3 years ago, in response to the shutting down of the last commercial letterpress in the city, the space receives regular visits from ex-print workers who share their knowledge, experience and stories of the old days.