Could Bristol become outdoor advertising free?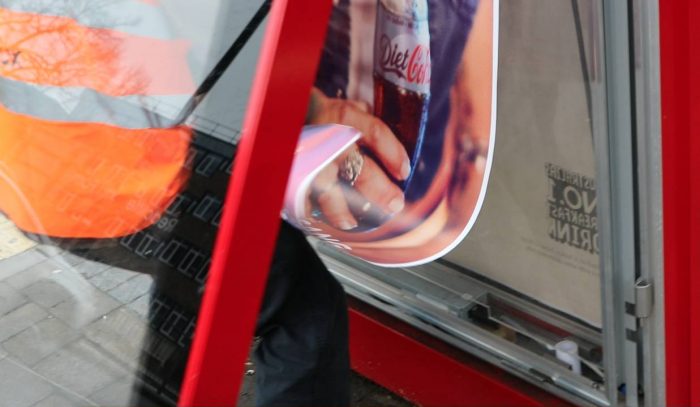 BBC Points West picks up story reported on by the Bristol Cable.
Video: BBC / The Bristol Cable
The Bristol Cable covered the actions of a group, Brandalism, who seek to challenge the influence advertising has on people's lives. Late March, they took to the streets to subvert large billboard and bus shelter advertising spaces.
Following contact with the BBC Home Affairs correspondent, Charlotte Callen, BBC Points West picked up the story. They reported on it using Bristol Cable footage, and asked whether Bristol could be the first city in the UK to ban outdoor advertising.
Yesterday evening, Ad Block, a group of local residents with an interest in the impacts of outdoor advertising, held their first public meeting to discuss the matter. Speakers included Ruth Potts (Schumacher College), Stephen Clarke (Bristol Pound & Green Councillor), Harry McPhillimy (St Werburghs billboards campaign) Nicola Round (AdBlock Bristol) and Chris Chalkley (People's Republic of Stokes Croft).