Perinatal mental health in Bristol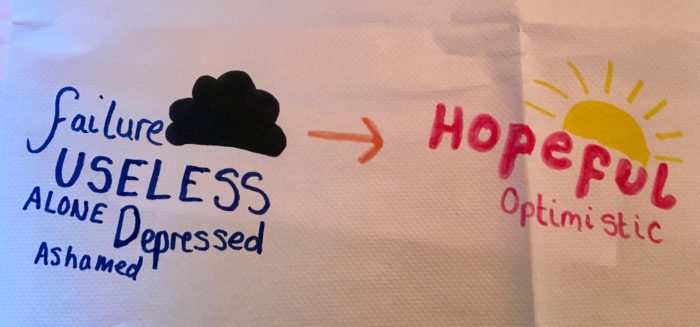 Are we failing to protect the mental health of pregnant women and new mums?
Words: Sandi Dheensa
Photos: John Ted Daganato / Bluebell Care
It might shock you to find that the leading cause of death of women in the perinatal period, that is, from pregnancy until a year after giving birth, is suicide. In fact, one in seven women who die during this time do so because they kill themselves.
Pregnancy and new motherhood is a period of high-risk for women. It can cause mental illness to recur or bring on illness in women with previously good mental health. In Bristol and its surrounding areas, roughly 3,000 women each year worry about their emotional wellbeing in the perinatal period. Of these, at least 400 will experience serious mental illness. Some will be reluctant to say that they are struggling for fear of seeming like a bad mother, or of having their children taken away. That number– 400 – looks especially high when you consider that there are just four hospital beds for women experiencing perinatal mental illness in the entire Avon and Wiltshire catchment area.
You probably remember the tragedy of Charlotte Bevan's suicide in 2014. It happened against a backdrop of harsh government cuts to mental health services, a midwife shortage, and antenatal units lacking the necessary infrastructure to make mental health referrals. Charlotte's death, and the "chain of failings" that led up to it, shook things up in Bristol. In December 2016, Bristol Health Partners announced that they had secured a £1.3m NHS England grant for a new perinatal mental health service for families in Bristol, North Somerset and South Gloucestershire. The funding is spread over three years: its purpose is to ensure that women with "the most serious mental health needs" will get access to care. A new specialist team run by Avon and Wiltshire Mental Health Partnership (AWP) will work with GPs, maternity services, and health visitors, as well as community groups, like Bristol-based charity Bluebell Care, which has three years of Big Lottery funding.
As Bluebell's project manager Anna Thompson explains, the charity runs weekly workshops "to help parents with anxiety and depression related to pregnancy and birth". Each day there is something on offer that parents can access for free – including health and wellbeing drop-ins, 'walk and talk' sessions, and play workers who give parents a break from childcare. The volunteers running the sessions often have their own experiences of perinatal mental illness. "Everyone who comes to us has a reason for coming," Anna says, and many want to "give something back".
Soon after Charlotte died, I met Ruth Jackson, who set up Bluebell after her own experience with perinatal psychosis. A previously 'well' person with a supportive family around her, Ruth exemplified that this illness can strike anyone. But not everyone can get help: Ruth managed because she sought private care. She understood that through the NHS, the right care would have been much harder to access.
The charity is doing a fantastic job, though its staff are keenly aware of ways that Bristol could improve. Anna hopes that in future, "talking about perinatal mental illness is normalised and happens routinely; that people suffering are caught and signposted; and that everyone gets to hear about Bluebell". She points out that women might not recognise the symptoms of mental illness, or get the care they need, because some have minimal contact with the gatekeepers to help – they see a health visitor soon after their baby is born but may not see them again for another year.
The NHS funding, then, is great news. One aspect is troubling, however – its focus on "the most serious" cases. Who decides what qualifies as most serious? What about the stigma that stops women telling people they are ill? And what happens to women who don't fall into this 'serious' category? Accessing IAPT (psychological talking therapies) can take weeks or months. Although NHS Digital's most recent statistical release suggests national waiting time targets are being met, with 87.7% of new referrals waiting less than six weeks and 98.2% less than 18 weeks to enter treatment, some suggest they're being 'met' only because services now record an 'assessment' as a 'treatment'. (But that's another story…)
So, despite the funding and Theresa May's pretensions about mental health, the picture in the NHS overall is still looking grim. The midwife shortage has worsened, in part due to cuts to student midwifery bursaries. Just days after Jeremy Hunt pledged £250m a year to child and adolescent mental health services, a women's psychiatric ward was shut down in Croydon. And AWP has performed particularly poorly over the past year because of ongoing cuts and privatisation.
The £1.3m grant for Bristol was part of a bigger campaign to halve maternal deaths by 2030. In this round of funding, £40m was awarded across 20 Clinical Commissioning Groups (CCGs) and Sustainability and Transformation Plan (STP) footprints in England. Another £20m will apparently be up for grabs later this year. Sixty-four CCGs and STP footprints applied this time – around a third of such groups in the country – which shows how widespread the need for provision is. Many did not submit bids at all for fear that the funding was not 'real' money: it might dry up, or disappear into a black hole of cuts, leaving CCGs and STPs to pick up the costs. Given the huge pressure on the NHS, it is not surprising that they thought so.
We should celebrate the great work that Bristol groups have done to secure this funding, but let it not be a sticking plaster over the bigger problem. Healthcare is still being ravaged and these comparatively small grants are not going to solve the problem. For now, what we can do is support groups like Bluebell, and the invaluable work they do for Bristol families.