Death at HMP Bristol: Family seeks answers at inquest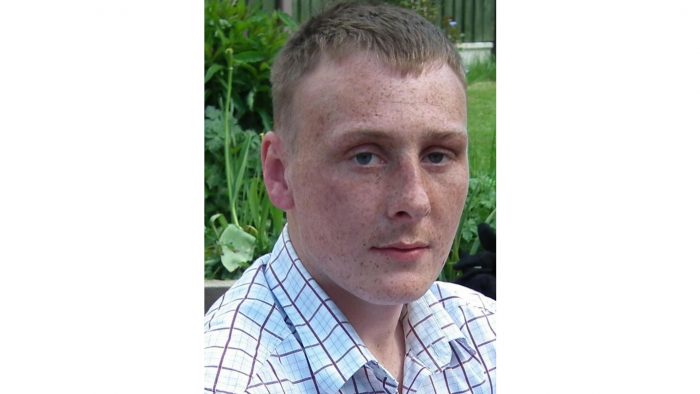 The family of a father-to-be found dead in his cell at HMP Bristol is hoping for answers at an inquest into his death. A statement from law firm, Irwin Mitchell.
Callum Smith, 27, from Cheltenham, had recently begun suffering from paranoia and delusions when he was remanded in custody at HMP Bristol in February after allegedly making threats to commit criminal damage. He was discovered hanged in his cell six days later on March 2, 2016, and pronounced dead at the scene.
Callum's family instructed expert civil liberties lawyers at Irwin Mitchell to investigate the circumstances surrounding his death and whether it could have been prevented.
Callum's partner Libby Smith said:
"Callum was a doting dad who was very excited about the birth of our second child, who he never got to meet.

"He had started struggling with mental illness and I was relieved when he was taken into custody as I thought there he would be safe from self-harm and get the help he needed to get better. He died before I got to visit him.

"Our daughter, who is just four years old, really misses her daddy and doesn't understand why he isn't here anymore. I just want answers so that one day when our children are old enough I can explain what happened to him.

"If mistakes were made in Callum's care then it's important we find out what they were so that lessons can be learned and standards improved."
Callum's mother, Sandra Smith, said:
"Callum was my eldest child and his death has left our family distraught. He was dearly loved we all hope that the inquest will get to the bottom of why he was able to take his own life."
An inquest into Callum's death will be held before a jury at Avon Coroner's Court in Bristol on May 15 before the Senior Coroner for Avon Maria Voisin. It is expected to last two weeks.
The inquest will consider a number of issues including the adequacy of information provided to the prison by Gloucestershire Constabulary about Callum's risk of self-harm and the implementation and adequacy of risk assessments and suicide prevention procedures at the prison.
Gus Silverman, an expert civil liberties lawyer at Irwin Mitchell, said: "Callum's family is understandably anxious to understand whether his life could have been saved and hope that their questions will be answered at this inquest."
Support:
The Samaritans – 24 hours a day to provide emotional support for people who are struggling to cope, including those who have had thoughts of suicide.
Call: 116 123
Email: jo@samaritans.org
Assertive Contact and Engagement Service – supporting people to access mental health services.
Call:  0117 239 8969 (Mon-Fri, 8am-8pm).
Bristol Men's Crisis House – for men experiencing mental health problems where hospital admission might be the only other alternative available.
Call: 0117 934 9848
Homeless support:
St Mungo's, The Compass Centre, 1 Jamaica St, Bristol BS2 8JP Phone: 0117 944 0581
Addiction support:
Bristol Drugs Project, 11 Brunswick Square, BS2 8PE
Call: 0117 987 6000