The legal case that could shape part of the housing crisis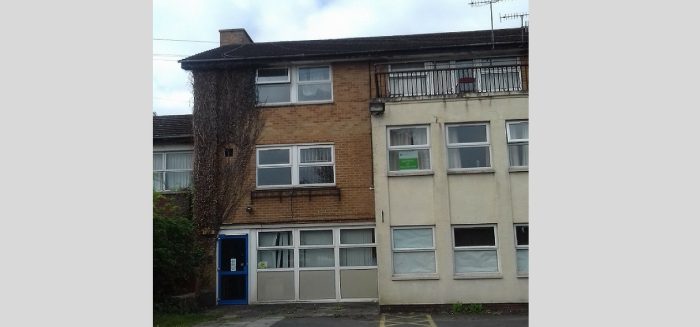 We caught up with a Bristol lawyer to explain the significance
The 'property guardian' model promised to do much to alleviate a dire housing market: companies offered cheap rents in disused properties to prevent disrepair or squatting. Now, however, a legal case originating in Bristol could radically change this.
At the forefront of the case is Greg Roynon. A guardian in a former elderly care home in Brislington, Roynon attracted nationwide attention recently when he took a major player in the sector, Camelot, to court following the company's attempt to evict him. Roynon argued he was a tenant, and was due the rights and protections afforded to tenants. Camelot, sensing an extra legal and financial burden, disagreed.
In February a judge at Bristol County Court ruled in Roynon's favour. Much as in the disputes around whether Uber drivers are in fact employees or just freelancers, the judge found that despite the contract, the reality of the situation was that Roynon was indeed a tenant. Now that has been established, the case is moving to the next part of the process, and in early June the court will hear the counter-claim Roynon has served Camelot. This is based on three complaints: unlawful eviction, failure to protect his deposit in one of the deposit protection schemes, and Camelot not adhering to landlord obligations of keeping a property in a reasonable state of repair.
The case could have huge consequences for the property guardian model, which developed in the Netherlands in the 1990s and has seen steady growth since. A ludicrously expensive rental market, the criminalisation of squatting, and an ever-increasing number of empty buildings, means the model has been able to firmly insert itself within the housing landscape. However the sheen of this touted solution to housing problems has started to wear off. Bristol City Council started using Camelot in 2013, but Paul Smith, the council's housing chief, has promised a full investigation into the company, and the council is no longer issuing them with contracts. In 2015 The Guardian reported that Hackney Council had cancelled its contract with Camelot, but the council declined to give the paper any specifics.
Prior to the initial ruling, Camelot issued grave warnings that the whole property guardian model is under threat. Other companies don't seem so concerned, suggesting Camelot didn't follow best practice. Expecting people to live in substandard conditions, coupled with 'lazy' paperwork, meant that tenants were able to challenge them on the legal 'grey areas' that until this point were working in Camelot's favour.
The long-term consequences for the model will be clearer after the hearing in June. Property guardian companies are just one part of the tangled web of housing in the UK, and debate will continue to rage on.
The Cable spoke to Geraldine Winkler, Housing Legal Executive at Avon & Bristol Law Centre, who represented Roynon, to find out the story so far:
How did you get involved in this case?
Last May, Roynon came to us for advice about the notice to quit [the first step in an eviction process] that he was served by Camelot. It was based on the premise that he held a licence rather than a tenancy. Although his contract stated he was occupying under a licence agreement, I took the view that he was occupying his home as a tenant rather than a licensee.
Why does that matter?
It matters because a tenant has an interest in the premises they are occupying, while the other merely has permission to occupy. This will effect an occupier's rights, and the process of gaining possession is different. It meant that the notice given to Roynon, which in my view was defective in any event, was not valid.
The other concern was the condition of the property. Roynon reported that there was a lack of hot water, limited showering facilities, and Roynon was getting electric shocks from one of them.
Camelot stated their reasons for giving notice was that the contract between them and BCC [Bristol City Council] had ended, and the property was being returned to BCC, so they needed the property guardians out. At this time, there were about six people still living in the property.
Not long after Roynon came to see me, he informed me that employees or contractors of Camelot started coming onto the property, shutting down facilities, removing fire doors and turning off showers, and driving vehicles onto the land.
Roynon took the view Camelot was putting pressure on him and his fellow tenants to move out. It seemed to him that Camelot was taking steps to make the property uninhabitable. It was a frightening time for him.
Whether a residential occupier is a licensee or a tenant, the landlord should not be coming onto the property to try to get people out. The only lawful means of gaining possession if a person does not leave voluntarily, is to issue possession proceedings and seek an order from the court.
What action did you take?
I wrote to Camelot setting out why in my view Roynon was occupying under a tenancy and to put Roynon's complaints regarding attempted eviction, disrepair of the property, and that the deposit hadn't been protected by placing it in a Government approved scheme, as is required by law.
I then contacted the council. I spoke to Tenancy Relations who share my view that Roynon's occupation looked very much like a tenancy, and in any event Camelot should be seeking a court order in order to gain possession.
I had initially contacted the property department who managed the contract with Camelot. The property department at the council didn't seem overly concerned. They took on board Camelot's response to them in which Camelot alleged that the property guardians were damaging the building. What I was hoping was that the council would set the tone with Camelot to stop any further action, and put pressure on them to follow correct procedure. This seemed more sensible to me, rather than taking the lengths of going to court.
I sought reassurance from Camelot that all action would be stopped. I didn't get this, but they did stop going into the property and there were no further intrusions.
Camelot then issued possession proceedings about six weeks later. The first hearing was on the 12th August and it was finally listed for trial on the 12th January.
What happened in court?
Roynon's central defence was that he was occupying his home under tenancy rather than licence.
Roynon was also counterclaiming for disrepair, non-protection of deposit, and unlawful eviction.
As it seemed sensible, I proposed that the court deal with the question of Roynon's occupation as a preliminary issue. There are three main tests that can be used to determine if a tenancy exists:
Whether the parties have intention to create legal relations
Whether the occupier pays rent
Whether the occupier has exclusive possession of the property let to them. In this case, Roynon was arguing that he had exclusive possession of his two rooms, and he shared the communal areas with other occupiers.
It was the third test that was the focus in court, so detailed descriptions were heard about what happened when Roynon moved into the property, how much control Camelot had over Roynon's occupation of his two rooms, how much notice Camelot gave when visiting the property, and the degree to which the terms in the contract were actually carried out.
It is more important to look at the facts on the ground, i.e. what actually occurred, rather than the wording in a licence agreement.  It's about putting all the facts together. There is no prescription to what Camelot should or shouldn't have done – all the different elements must be considered to establish the legal position.
The leading case in the question is Street v Mountford, a 1985 case. It stated that it's not what's written in the contract, but the reality of the situation, that determines whether or not a tenancy exists.
The judge ruled in favour of Roynon holding a tenancy because there was enough evidence to suggest that he had exclusive possession of his two rooms.
A hearing has been set for the beginning of June to take the case to the next stage.
Bristol City Council has commented that Camelot's service has gone down in quality, but the property guardian scheme remains viable. What was BCC's role and responsibility in all this?
The council apparently didn't insist Camelot held an HMO licence before entering into the contract. I'm surprised that the council entered into this agreement with Camelot without there being an HMO licence in place. The EHO went into the property and made various recommendations. In my view, the council ought not to have allowed occupation until there was a licence in place. The guardian scheme is a useful scheme but it needs to be run properly.
Camelot Property Management, a separate corporate entity to Camelot Guardian Management, has just filed for insolvency. They say this is part of a longer term strategy which has resulted in the creation of a new company, Camelot Real Estate Management. Is this related to this case at all do you think?
One of the questions before the court was 'which company was the landlord – Camelot Guardian Management or Camelot Property Management?' There seemed to be a lot of crossover between duties carried out by the two companies.
I do not have enough information to guess why there should be a connection between the case and the insolvency.
Before the court ruling, Camelot stated that a ruling in favour of Roynon would see an end to the Property Guardian model. As a result of the rulings what will be the implications for Camelot, BCC, and the property guardians themselves?
The first thing to understand is that it was a County Court decision so therefore it's not binding on other courts. A judge may be influenced, and the case is instructive, but another court doesn't have to follow this decision. Moreover, the case is fact specific.
I can understand why Camelot wants the property guardians to have licences rather than tenancies. It's a little quicker to get people out and also means fewer responsibilities in terms of repairs. I imagine that complying with their obligations to keep property in repair will be the biggest cost, but in terms of the flexibility of moving people out, there's not a big difference – maybe an additional four weeks.
You simply need to carry out a proper cost analysis to show whether the model is sustainable, i.e. to pay low rents and to live in sanitary conditions. A commercial landlord has to have regard for their capital costs and mortgage costs, and rent is how they make their profits. There's always a tension between making sure your property is in good repair and how much rent you charge. It's about striking a balance – if you don't charge a lot of rent, you can't afford to do a lot of repairs.
However, property guardians do pay a fee, so the company is getting an income from the owner and the occupier. I don't see why there can't be an economically viable model with the property guardians covering the costs of upkeep, and the scheme being profitable.
My view is the property guardian model has its value in an expensive and overcrowded housing market. It makes a lot of sense. Empty properties are being utilised and you're providing some housing. It's about how it's done. It's about finding the economic level.
It seems to me the reason the occupiers are so upset with Camelot is they feel that Camelot perhaps did not have proper regard for the condition of the property. The people who occupy as property guardians do not have a high level of expectation. They understand they are paying a low rent. Perhaps Camelot could have run a tighter ship. That is the lesson I hope they have taken away from these proceedings.
Stay tuned for updates on the case.