Local NHS staff resist plans to charge migrants for healthcare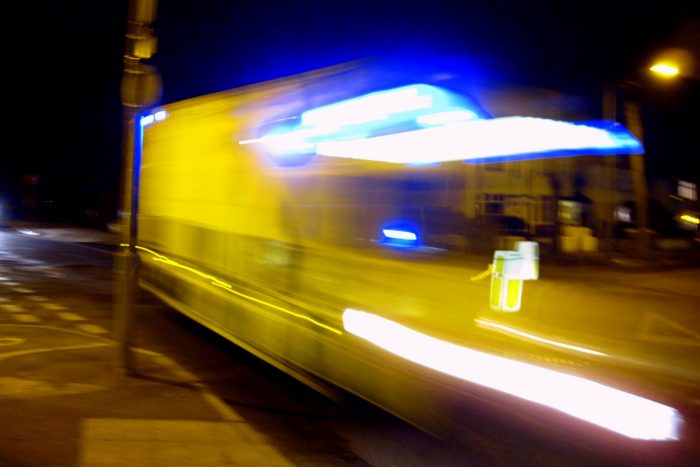 Health workers claim cuts and privitisation threaten NHS, not migrants – and they're not willing to act as 'border guards'.
Words: Genevieve Ross
Photo: Pete/ Flikr CC
Three local health trade union branches are among the first in the country to resist government measures which they say will require NHS staff to act as 'border guards'.
Healthcare staff are expected to identify people deemed not to be 'ordinarily resident' in the UK so that they can be charged up-front for any treatment considered to be to be 'non-urgent'.
Introducing​ the policy, health secretary Jeremy Hunt said, "My ambition is that by 2020 no-one will get NHS care for free if they should be paying".
Motions passed by local Unite and UNISON branches say the policy is an attempt to "ramp up divisive scapegoating and racist profiling", to distract people from the real problems in the health service. They say that cuts and privatisation threaten the NHS, not health tourism.
Union members hope that other local health union branches will join them in passing motions committing them to backing members who refuse to engage in the checks.
"Unless people can access routine investigations, communicable diseases and life-threatening conditions will go undiagnosed."
The human cost
Health workers warn that the policy poses a number of significant risks. For example, although for public health reasons treatment for infectious diseases remains free, Salena Williams, senior nurse and UNISON Central Health Branch international officer, says that those who think this addresses the issue "fundamentally misunderstand how healthcare is delivered".
"People present with symptoms, not diagnoses," she says. "Unless people can access routine investigations, communicable diseases and life-threatening conditions will go undiagnosed".
She also points out that making people pay for 'non-urgent' care could just mean that they avoid getting treatment at an early stage, leading to worse problems later, something which is well evidenced in the US.
These concerns are shared by local organisations supporting people from migrant groups. Tom Daly from Bristol Refugee Rights described the experience of one vulnerable asylum seeker he worked with who almost died from TB.
"He was in a hospital bed for several months while his lungs recovered," he said. "When he was discharged he was given an enormous bill. He had no idea that he would be charged. Treatment for contagious diseases is exempt from charging. But the hospital said that the bed and food were not a treatment so they billed him.
"Now he will be viewed as a person of 'bad character' when his asylum case is decided because he owes the NHS money."
He added, "Cases like this ruin individual's lives and also spread waves of fear and uncertainty through the wider community". He shares the fear that in future other asylum seekers, some of whom may have infectious diseases, may be deterred from seeking treatment until conditions are life threatening.
"My ambition is that by 2020 no-one will get NHS care for free if they should be paying." – Jeremy Hunt
Those working in the field have questioned the motive for the policy.  Health and migration experts interviewed for a study published in the Journal of Public Health have said that they consider the idea of health tourism to be "an urban myth" and "a largely fabricated problem".
At most, 'health tourism' only costs about 0.3% of total health spending, a figure so low that some legislators have said the changes are not based on evidence, but are "a political device designed to show the Government is tough on immigration".
It doesn't pay, locally or nationally
The government set themselves a target of recovering up to £500 million a year by 2017-18, a target which they will miss if current trends continue, predicts the National Audit Office.
This seems to be reflected locally. Whilst the most recent figures are being awaited, information obtained via a Freedom of Information request has shown that for the financial year 2015-16, North Bristol NHS Trust (NBT), which runs Southmead Hospital, made a loss of £75,878 implementing the changes.
Profit incentives
In another measure which has parallels with the US system, where uninsured patients can be charged up to 10 times more than the real cost of care, chargeable NHS patients will be charged 150% of the actual cost.
This means NHS Trusts will actually make a profit from those who have to pay, a measure which is designed to act as 'an incentive' to encourage them to get better at charging. They may also be effectively fined for failing to charge patients properly as commissioners can refuse to pay any Trust they deem has not made 'reasonable efforts' to recover costs.
In the US, these inflated charges contribute to the fact that health care bills are the number one cause of bankruptcy and mean that people avoid seeking necessary medical care.
Border guards and debt-collectors
The government claims that NHS staff will not be asked to get involved in 'immigration control'.
But they will be requiring NHS Trusts to "identify cases where patient debts trigger the criteria for potential immigration sanctions" and pass "relevant information relating to these cases" to the Department of Health (DH) as well as the Home Office where it will be used to assess their eligibility for free NHS treatment and "may be used for the enforcement of immigration control".
This jeopardises long-established trust in the NHS as a protector of confidentiality, say local health workers, and will "potentially deter seriously ill people from seeking care".
And, for those who don't pay their bill, NHS Trusts will also be required to "mandate a third-party agency that manages debt recovery on their behalf to manage the debt information handling process with the DH team".
Developing a culture of charging for the NHS?
Health workers warn that as well as concerns about the policy's potential to harm vulnerable people, put public health at risk and cost more than it saves, there may be another motive which should worry everyone who uses the NHS.
An evaluation of earlier parts of the scheme commissioned by the DH said that "the issue of upfront charging should be considered one of the most pressing areas for consideration" and that getting NHS staff to support "the principles of charging" should be a priority.
Health worker and UNISON Rep Dave Weltman said:
"This policy is not only designed to blame migrants, yet again, for something they are not responsible for and to distract people from the real problems in the NHS.

"It is also clear that this is part of the government's plan to get people used to the idea of charging and being charged for using health services to make it easier to privatise the NHS.

You really have to ask, if they get away with this now, who will they be charging next?"
Who's going to be charged?
A chargeable​ ​"Overseas Visitor"​ is anyone from a country outside the European Economic Area (EEA) who has not been granted Indefinite Leave to Remain, and includes many expatriates, people who are visiting the UK for six months or less, and those who are in the UK without permission.
Those from the EEA who do not have the correct documentation (for example a valid European Health Insurance Card) will also be charged.
Non-EEA temporary migrants and visitors (including students) staying for more than six months already have to pay a health 'surcharge' as part of the visa process.
There are a few exceptions for those from 'vulnerable groups' which include refugees and asylum seekers and children looked after by a local authority.
What will they be charged for?
GP consultations, Accident and Emergency (A&E) departments, ambulances, urgent healthcare services and those providing diagnosis and treatment of certain infectious diseases is free at present.
However, any care or treatment provided once a chargeable person has been admitted as an inpatient, or attends a follow-up appointment will be charged for up-front.
Jeremy Hunt has also made it clear that the government are "exploring the feasibility" of charging for A&E and ambulance services in future.
Department of Health (DH) guidelines say that "when a clinician confirms that the need for treatment is non-urgent, treatment should be withheld, pending payment."
They go on to say that "This is not refusing to provide treatment, it is requiring payment conditions to be met in accordance with the Charging Regulations before treatment can commence."
…So, people won't be refused treatment, they just won't get it unless they pay.