Lopresti tries to cover-up exploitation…by removing stickers!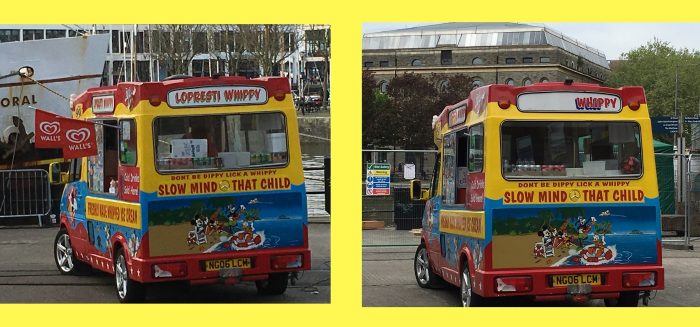 Can you spot the difference?
In April the Cable published a long running investigation into the severe exploitation of workers at the Lopresti ice cream business based in Bedminster. This was followed up by shocking revelations about their lettings business, made possible by the bravery of those who have been exploited by the business owner Sam Lopresti and some members of his family.
In researching the story, the Cable took photos of Lopresti ice cream vans, of which a dozen are dotted over the city, including the one outside the M-Shed on the harbourside. Now, a Cable member has highlighted a cack-handed effort to reduce the negative fall-out of the investigation: They have removed 'Lopresti' from the van! Can you spot the difference?
Don't worry though, it will stick: We are working hard to make sure they don't get away with years of exploitation.
Before publication…
After publication…