Pride against all odds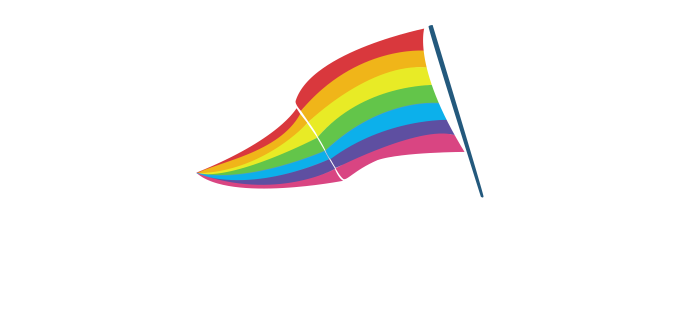 A culture of disbelief towards LGBT asylum seekers means the safety and acceptance provided by support groups like Bristol Pride Without Borders is vital.
Words: Amani Omejer
"Bristol Pride Without Borders has given me back my dignity. I have not felt as safe in such a long time."
"Where I come from, being in a same-sex relationship is a taboo, and a criminal offence," explains Amy*, a member of the Bristol Pride Without Borders (PWB) group. "If caught, you face mob violence. I was. I am fortunate to have lived."
Amy's experience is far from unique. Being LGBT+ is in many countries either illegal or a source of persecution, and the risks faced by LGBT+ people include death, imprisonment and violence. Sexual and gender identity is therefore one of many reasons people might be claiming asylum in the UK or elsewhere. There has been a more than 400% rise in people claiming asylum based on sexuality in the last five years – in the most recent figures released by the Home Office (from 2014), 1,115 people cited sexuality as their reason for seeking refuge, whereas in 2009 there were just 200 cases relating to sexuality, according to the website PinkNews.
To address the need for support systems for people in Bristol who are both asylum seekers and lesbian, gay, bisexual or transgender, Bristol PWB was set up in September 2015 by two local charities, Borderlands and Bristol Refugee Rights. The group has been meeting every two weeks since.
"It was needed because there was no safe space for LGBT+ refugees and asylum seekers where it was safe to be open about their identity and history. These people are exceptionally marginalised and we felt that the existing community groups were not meeting their needs," says Tom Daly, who co-facilitates the group. "[Bristol PWB] provides a non-discriminatory and non-judgemental space for LGBT+ asylum seekers and refugees to talk about their experiences and feelings with people from a similar background."
Bristol PWB has links with other local meetups such as walking group LGBT WalkOut and the self-explanatory LGBT Brunch, and keeps its members informed about opportunities to engage with their activities.
"Our coordinator is understanding, helpful, and has been very resourceful. We meet and share what we've each been doing. He has taken us to film shows, attended an AGM for LGBT Bristol, and joined others in a solidarity march and panel discussions to learn about the wider picture of human rights and LGBT rights," says Amy.
"This group is for asylum seekers like me who come here with so many worries and problems, with a main one being how they will be received because of their sexual orientation. But with PWB we have been welcomed," she adds. "Bristol PWB has given me back my dignity. I have not felt as safe in such a long time. For the first time I feel I can be myself as I share the friendship of others in my social group."
The struggle for recognition
LGBT+ asylum seekers typically find the asylum process extremely difficult, with the Home Office using systematic barriers to deter and reject asylum claims made on the basis of sexual orientation.
"The asylum system is harsh and difficult for anyone to pass through, but for those people whose claim for protection is based on their sexual identity, it is doubly so," says Daly. "Asylum seekers are rigorously questioned in an ordeal lasting between four and eight hours. The Home Office routinely refuse claims and demand that people prove their sexual orientation. As well as being humiliating and dehumanising to have to relay your personal life for scrutiny in a courtroom, it is also very hard to prove."
The Home Office has changed its approach to assessing these claims in recent years. In 2010, a research report by UKLGIG (UK Lesbian and Gay Immigration Group, a charity promoting equality and dignity for LGBT+ people seeking asylum in UK) found 98-99% of asylum claims made by LGBT+ people were rejected in the first instance, compared with 73% of other asylum claims. Back then, the rejections were justified by the Home Office on the basis that people could return to their home country and "live in discretion and to have relationships in secret", Daly explains.
Later the same year, it was finally acknowledged that this method of refusal was denying people Article 8 of the Human Rights Act — the right to a private and family life. It was also putting people in significant danger.
The Home Office mostly changed its tactic to asking people to "prove" that they are LGBT+, instead. Numbers of approvals have improved, with now roughly 60% of asylum seekers being refused at their first claim. Of those rejections, 90% of the time the Home Office says, "We accept that you have the right to live and express your sexuality, but we don't believe you're gay," says Daly. "The Home Office must know they are refusing cases that are genuine, but it's because they have this political motive to reduce immigration numbers."
LBGT+ asylum seekers often find their stories are interpreted according to stereotypes and false assumptions from heterosexual officials. Further issues can be caused by the reliance on interpreters during questioning, who may come from the very community the individual is fleeing, leading the applicant to fear that they may harbour the same prejudices.
"Many of those who are initially refused are later recognised as refugees by a higher court after waiting several more years," says Daly. For people to have to go to appeal, and have the court overturn the Home Office's decision, is not only an incredibly stressful and lengthy process for the individuals, it's also "a massive waste" of money and time, he adds.
"We are hopeful that more and more people will be granted at first instance – it would benefit everyone," says Joey, an assistant at UKLGIG.
While waiting to be interviewed, asylum seekers are not allowed to work – "they are forced to wait and are blocked from integrating or contributing," explains Daly. "They are housed in hostels where they share low quality housing and scrape by on £37 a week."
These hostels aren't always safe spaces for people to be either. "Being placed in a hostel with a bunch of people who are possibly holding discriminating beliefs from their country of origin is really stressful and often dangerous for people," says Joey of UKLGIG. The organisation is working for safer accommodation for LGBT+ asylum seekers, and a less traumatic process for them to go through. In Berlin, meanwhile, the first-ever hostel specific to LGBT asylum seekers recently opened.
"We are positive things are changing, and we have already seen conditions improve – especially within the area of detention of LGBTQ+ asylum seekers – but there's still a lot that needs to happen," Joey adds.
Finding pride
For now, groups such as Bristol Pride Without Borders provide vital emotional support. As Amy points out, attending the group may be the first time a participant feels that they're in a safe place, where they can relate to others without fear of judgement.
"People should know that LGBT asylum seekers are people who have been persecuted and are afraid," says Amy. "Being open is a very new experience to us, but bit by bit we are getting used to it and liking it. We just need to be accepted without always having to answer questions or made to feel guilty because of who we are."
"It is heartwarming to see how the members in this group look out for each other and the room is often filled with laughter," says Daly. "We have spent hours talking about the challenges of reconciling sexual identity with religion and culture."
"Nobody can be in my situation because everyone is different," concludes Amy. "But if they need company they should join PWB."
*Name has been changed.
If you are LGBT+ and an asylum seeker or refugee, and are interested in going to the group, please contact Tom Daly on 07856 672351 or tom@refugeerights.org for more details. The group meets every second Wednesday from 6pm-8pm.